Get the College Financial Aid You Need
Lenders and Loans for Ohio College Students
Until the end of college year 2011, the State of Ohio was able to partner with Student Lending Works (SLW) to make sure all Ohio college students have quick and affordable access to college loans. Student Lending Works was a non-profit organization that provided student loan products funded by state bonds, which were issued to qualifying students at Ohio colleges.
However, in 2010 the Federal Family Education Loan Program (FFELP) through which SLW worked was eliminated and those loans are no longer available. Students must now use the U.S. Department of Education's Direct Loan Program as a source for student loans.
Types of Student Loans Available to Ohio Students and Parents
When it comes time to lay out your financial blueprint for college, you must understand the types of education loans you'll find available to you:
Federal student loans are guaranteed by the U.S. government and are widely available. Always apply for these first, because they will offer you lower interest rates and more flexibility than loans from private lenders. Examples of federal loan types are Stafford Loan, Perkins Loans and Direct Loans.
State-sanctioned alternative student loans are available through some state higher education agencies and offer a reliable source of supplemental money when federal loans fall short of meeting your complete education bill.
Private student loans are those proprietary loan products offered by many private lenders, even many hometown banks. These should be a last resort, and you must use caution in selecting a product that meets your educational needs but remains affordable for you.
You are just another customer in this market, and you'll need to protect yourself because this subset of lenders is concerned primarily with making a profit from you. Be careful when shopping and try to avoid risky interest rates, built-in fees that could measurably drive up the final cost of the loan, and expensive loan "extras."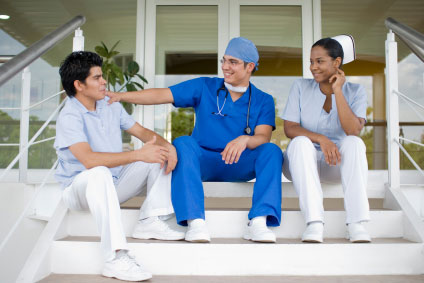 Ohio Federal Student Loan Products: Start with Direct Loans
SLW now refers prospective borrowers to the Direct Loan Program, which maintains a special page for student information. Direct Loans carry low interest, and are made by the U.S. Department of Education. You may obtain these loans through private lenders, but they are still federal loans.
Even if you make loans at different schools, you'll always deal with a single loan servicer for all repayment issues. That streamlined process will be a great deal of help in managing your finances. There are four types of Direct Loans, for which your school will determine the amounts you need each year: