State Student Loans in Rhode Island
What Options are Available to Rhode Island Students
Are you a resident of Rhode Island who is planning for college? Your checklist is likely long, especially when considering financial concerns. For most students, a necessary component of this process are student loans. We're here to help you answer the following questions, as well as offer additional information:
What types of student loans are available to you from the State of Rhode Island?
What is the best strategy for using them?
The State of Rhode Island offers Federal and State student loans, with some very unique options and a comprehensive guide for state resident students.The Rhode Island Student Loan Authority (RISLA) delivers straightforward information on the federal student loans available to state residents as well as the customized private loans packaged exclusively for Rhode Island students.
There are three types of student loans:
Federal student loans
State-supported student loans
Private student loans from commercial lenders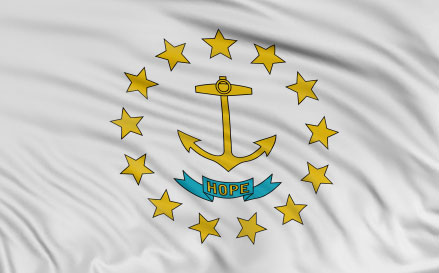 Federal Loans and How to Use Them
RISLA is a direct provider for the Federal Family Education Loan Program (FFELP). Students using  RISLA resources will find easy to access applications and tips for applying.
The federal loan program is a logical first step when navigating the financial aid process. It also includes filling out the FAFSA, which is required for eligibility to many other financial aid programs.
Stafford Loans provide affordable, credit-free aid, with versions designed for need-based and non-need-based borrowers. This is a basic catch-all student loan; most students qualify for some level of aid.
Grad PLUS Loansare designed to meet the needs of graduate and professional students who have reached the maximum amount of aid from Stafford Loans, but still have debt incurred from graduate school(s). Grad PLUS Loans are credit-based, but borrowers may apply with a co-signor.
Parent PLUS Loans designed to offer relief to another stressed out borrower: parents of dependent undergrads. Use the Parent PLUS to finance up to the balance remaining on your child's education once his or her federal aid programs are disbursed.
Federal Consolidation Loan is much more rare than it once was, largely due to changes in the program that make it a less desirable deal than it used to be. Instead, you should consider the "extended" repayment plan when deciding which loan repayment strategy to go with.
Click here to find out more about federal student loan programs.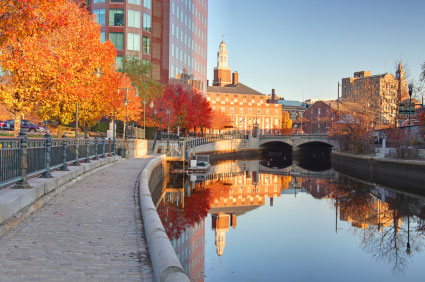 Private Loan Program for Rhode Island College Students
RISLA's private loan program, Rhode Island Family Education Loan, is much better than most private student loan programs because it is significantly more affordable. Rhode Island works to achieve a lower expense mainly through a low fixed interest rate, as well as a lower borrowing limit than many private loans. However, despite this loan's advantages, students are still advised to borrow the maximum amount of federal loans first.
The Rhode Island Family Education Loan is available to creditworthy undergraduate or graduate students studying at a college or university in Rhode Island. Features of the loan:
Low borrowing minimum
Low fixed interest rate
No fees
Six-month grace period
Awards of up to $35,000 each academic year
Remember, although this is one of the better state loans and has several advantages when compared to traditional commercial/private loans, you should only use it to finance what you absolutely need and nothing more.
Find out more about all the services and financial products offered, visit the RISLA website.