Choose Student Loans that Help You Get Ahead
Financial Aid from the State of South Carolina
The South Carolina Student Loan program (SCSL) is the designated non-profit lending organization of the state of South Carolina. SCSL's website will guide you through a comprehensive college loan planning program that features primarily the Palmetto Assistance Loan (PAL). A PAL carries an interest rate that begins at a fixed rate of 7.15%. It is a private loan program, but it is sponsored by the state.
When it comes to planning for college, few American students can pay all costs out of their pockets. Most must make use of student loans. With so many contradictory messages about loan products, how do you make the wisest decisions about student loans? State-supported agencies like the SCSL make it their mission to disseminate accurate information and provide financial options that make college possible. Start learning about the loan programs available to South Carolina students here.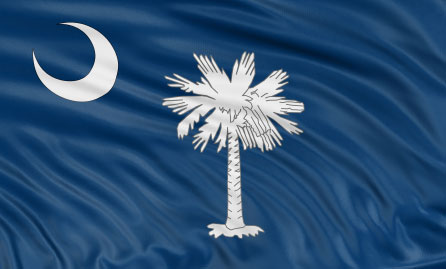 Federal Loans for South Carolina Students
As a prelude to applying for loans from SCSL, you should first fill out the Free Application for Federal Student Aid (FAFSA) in order to apply for federal loans, which usually have the lowest interest rates and most flexible terms, making them easily manageable by a financial novice. Here are the main types of Federal Direct Loans to which the FAFSA gives you access:
Stafford Loans, both subsidized and unsubsidized, are the single most popular student loan in the country. They're designed to meet the fiscal needs of just about anyone entering college, and their terms are lenient. Most students qualify for some level of Stafford Loan, which requires no credit check, as you can see from the eligibility requirements.
Parent PLUS Loans allow parents of undergraduates to make more advantageous financial choices than in years gone by. Traditionally, parents would take out second mortgages, borrow on a line of credit, even sell possessions to pay for college bills. Today, Parent PLUS Loans render those drastic steps unnecessary.
Graduate and Professional PLUS Loans are fairly new, tailored to meet the needs of students who have reached the maximum borrowing limit on their Stafford Loans, but still have graduate school bills remaining.
Direct Consolidation Loans let you combine your federal loans into one easily managed loan product.
Find out more about the federal student loan programs.
South Carolina's Alternative Student Loans
The Palmetto Assistance Loan (PAL) program provides private loans to cover education expenses directly to students rather than parents. If you're a South Carolina student under the age of 24, you will need a cosigner with good credit in order to borrow. You can even apply for PAL online.
Interestingly, the eligibility standards show PAL is available not only for SC students attending school in-state at least half-time, but also for SC students who choose an eligible university outside the state's borders. PAL permits you to pay interest as it accrues while you're in school, which will lower your future monthly payments. Loans offered by SCSL include:
If you'd like to find out more about the PAL program, visit the
SCSL website
.