Explore College Financial Aid Programs Offered by South Dakota
Are Private Loans Hard to Come By?
The South Dakota Board of Regents is a clearinghouse of information and resources all related to going to college in the state.
The Federal Loan Program
You'll find a few general types of student loan programs available, but the first step in any wise college planning strategy is to apply for the federal loans, first. Why? They are affordable and government guaranteed. There is a loan for everyone. And most other types of loan programs require you to have applied for federal loans. If you're a South Dakota student you should apply for federal loans.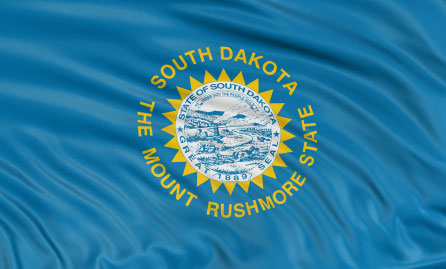 The federal loan application is the FAFSA, or Free Application for Federal Student Aid. The Board of Regents provides a link to the online application. If you miss the deadline you are out of luck for the year, so make it a goal on your calendar or college to-do list.
The federal loan program includes the following loans:
Stafford Loans are the most popular and are widely distributed. More students carry Stafford Loans than any other student loan. In order to meet the needs of all borrowers, two versions of the loan—a need-based and non-need-based—were created.
Parent PLUS Loans offer low-cost financial alternatives to cash-strapped parents with undergraduate children to put through college. These loans may be used once federal loans are disbursed.
Grad PLUS Loans are designed to shore up ailing grad student budgets once their Stafford Loan borrowing maximums have been reached. If you're a South Dakota grad student this is the next best bet for affordable government aid. Borrow with a co-signor if necessary.
When Federal Loans Don't Cover the Cost: Private SD Loans
Educate yourself on the private student loan biz. There is a right way and a wrong way to tackle the missing financial aid problem.
Right way: apply for all the federal loans you can. If your award fails to cover your costs consider applying for any scholarships and grants for which you may qualify. Then and only then find a reputable lender with a proven track record and affordable, transparent private student loans.
Only borrow what you need to cover your education costs.
Try to pay for extras like computer and textbooks with out of pocket cash.
Avoid loans with penalties for early repayment.
Ask about hidden fees.
Know what your final cost of the loan will be.
For more information on SD student loans visit the South Dakota Board of Regents website.