Which Student Loans are Better for Utah Students?
Let's face it college is expensive. But if you're trying to better your life higher education is a great way to take your game to the next level. Still, it can get overwhelming trying to figure out how to pay for your education. And if you need help from your parents it can be daunting to figure out the best course of action that will have the least risk of negative impact on their credit. It can take a bit of legwork to find the best solution for funding your education but the following information should give you a leg up when it comes to seeking loan assistance while attending college in Utah.
Plan a Sensible College Student Loan Strategy
In Utah the Higher Education Assistance Authority (UHEAA) is the primary source for college information. If you're a student or parent of a prospective student consider beginning your quest for student loans with UHEAA.
For student loan information it's important you have reliable and trustworthy sources; student loans are advertised on every street corner and who knows which one's best, right?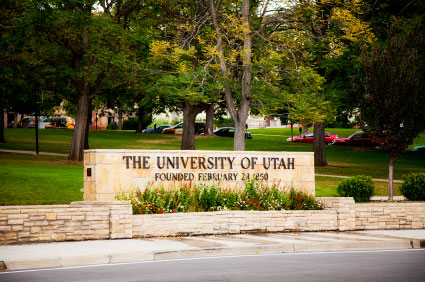 Student Loans in Utah
UHEAA will put you on the right track to student loans, beginning with the Federal loan program. Ideally this is your first step, completing the FAFSA (Free Application for Federal Student Aid), the federal loan application. Miss out on this vital step and you lose any chance for this and other types of aid for a full academic year.
Why does it affect other programs? Because federal loans are so affordable and safe they are largely considered the most responsible first resort of lending. Right now many other lenders are being squeezed in tight credit markets. Their primary goal is to help students willing to do whatever it takes to avoid putting undo stress on the market, which means going after the easier money—federal money—first. Also, as student loan debt climbs, more and more lenders are pressuring borrowers to make private loans a last resort.
The Federal Family Education Loan Program (FFELP) includes:
The Stafford Loan is a non-credit loan intended for undergraduate and graduate students. You'll find a need-based and non-need-based version and many students have loans for both. With Stafford loans there are two particular types: The Stafford is a subsidized loan where the government will pay your interest while in school. The Unsubsidized Stafford does not have interest paid by the government.
Grad PLUS Loans are among the most recent additions and in direct response to the growing margin of debt among grad students, especially those in degree intensive studies. Traditionally once they met their borrowing limit for the Stafford Loan they were out of luck for any more federal aid, which pushed debt in this student population into orbit.
Parent PLUS Loans offer relief for cash-strapped parents of undergrads. Once your child's federal loans are disbursed, apply to borrow up to the full cost for the balance remaining on their college bills. This could be a more cost-effective solution compared to the traditional second mortgage or home equity line of credit.
If you have more than one federal loan already in the works then you might want to consider a Consolidation Loan, which will combine the individual loans into one account.
Find out more about the federal loan programs including repayment and interest rates.
Compare Private Loans
Private loans offer little comparison to the value of federal loans. You'll never find a private loan free of a credit check like the Stafford Loan. That's why so many students qualify for that type of aid.
Private student loans are common among commercial student loan lenders and many hometown banks. But these are bundled with much higher interest rates and sometimes hidden fees and costs. It's true many of the federal loan awards are insufficient to cover the full cost for college and private loans are handy, but use them as a last resort. Know into exactly what kind of debt you are jumping.
For more information on student loans for Utah students, visit the UHEAA website.
Other Funding Options
And don't forget to pursue the opportunity to secure a grant and/or scholarship, whenever possible. Factors such as your course of study and special athletic and academic skills might make you eligible for financial assistance from the Utah college of your choice. And if you face special circumstances such as having a parent in the military, American Legion, or any other large organization have a look to see if they offer financial assistance as well.
It takes a good bit of research and follow through to help subsidize your education but hopefully this guide can help get you on the right path toward an awesome college education.