Finance Your Education Costs at a Vermont College or University
Which Student Loan Programs will Get the Job Done?
Vermont students count your lucky stars, for not every state's higher education agency provides state students with access to both federal loans AND a bumper crop of customized private education loans. The Vermont Student Assistance Corporation (VSAC) makes quick work of ensuring all residents have the best information and loan products possible.
If it's college planning information you need and student loans the VSAC website is packed wall-to-wall and includes:
Loan calculators
Directions for finding scholarships and grants
Loan applications
Guidance for loan repayment
Federal loan information
Private loan information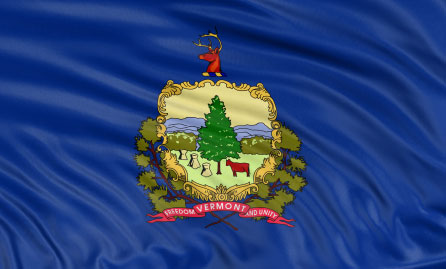 VSAC Federal Loan Program
This is a carbon copy of the Federal Family Education Loan Program (FFELP). By far the most important bit of advice you need to get out of the student loan process is: federal loans are always your first step in financial aid. It's true that for most students this aid is less than sufficient to meet your true cost for a college education.
Federal loans include:
Stafford Loans, subsidized and unsubsidized
Grad PLUS Loans
Parent PLUS Loans
Find out more about the various federal student loan programs.
Explore Vermont's Private College Loan Program
The private student loans often gather more attention for their relative application ease in comparison to the federal student loans. This crop of innovative loans can best be used once you've exhausted your annual federal loan limits. VSAC private loans include:
VSAC Advantage Loans are available to both undergrads and grads with the stipulation that you've applied for your maximum Stafford Loan awards. This loan offers greater financial dexterity than the federal loans and may even allow you to finance the remaining balance of your costs.
VSAC Law Loan is the private equivalent of the PLUS Loan and designed obviously for grad students in a Law degree. There is a VSAC Bar Loan: use it to help cover the spendy costs associated with studying for the Bar Exam.
VSAC Medical Loan is helpful for students enrolled in a medical health degree program. The closely associated Residency Loan is intended to cover the costs associated with interviews and relocation for residency positions.
For more detailed information on the VSAC federal and private loan programs visit the website.