Use Your State Resources for Financial Aid Assistance
Paying for College in the State of Washington
If you're part of a Washington State family planning a financial strategy for college, or a current college student eager to mine new sources of funding, begin with the Access Washington site which provides a set of guidelines to help you transition from high school to college successfully. Access Washington provides lists of institutions you can attend in-state and specialized programs in which you can enroll, plus a handy list of resources on ways to fund your Washington college experience.
Then as a next step, consult Washington's higher education agency. The Washington Student Achievement Council (WSAC) is a clearinghouse for all resources related to college student loans and financial aid available for state residents. While the agency is not a direct provider, you will find trustworthy information, online applications for the federal student loan program, plus comprehensive and up to date details on all the possible aid programs.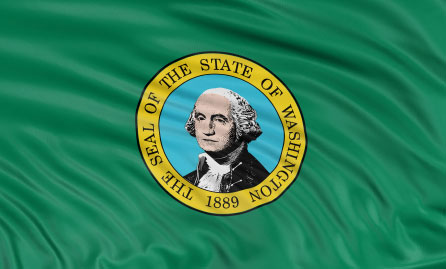 Apply for Federal Student Loans
The government provides these loans as part of what it calls an "award package," a sample of which appears on this page. As you can see, the package begins with your education's cost of attendance minus your family's contribution and any third-party financial aid. To offset the remaining cost, you see a list of various types of aid, plus Direct Loans. Direct Loans include:
Stafford Loans, by far the most widely disbursed and most popular student loan in the country, come in two flavors, subsidized (for which interest is not charged during certain periods) and unsubsidized. Appealing features of these loans are the lack of any check on your credit history, and their guaranteed low interest rates. Most students qualify for aid under this program, which makes it an obvious first choice.
Parent PLUS Loans give cash-strapped parents of dependent undergraduates the extra financial muscle to meet the outstanding balance of their child's education costs once all federal loans are paid out. The parents must be able to pass a credit check to qualify.
Graduate and Professional PLUS Loans allow those types of students to count on a fixed interest rate of 7.9%. These loans also require good credit and are unsubsidized.
You can qualify for federal aid when you complete the FAFSA (Free Application for Federal Student Aid), available via the WSAC website along with tips for filling it out. Here's an extra incentive to file FAFSA: most other types of financial aid and education loan programs require you to have filed for your federal loans first.
Loan Repayment Programs for Washington Students
A few special loan programs available from the state of Washington include those sometimes known as "incentive" loans:
The Health Professional Loan Repayment program program aims to keep new medical professionals working in the state and perhaps practicing in high-need facilities where they might qualify for Stafford Loan repayment in return. This is a very generous award, paying up to $25,000 annually for the first three years, and up to $35,000 in the fourth and fifth years.
The Future Teachers Conditional Scholarship and Loan Repayment Program is designed to put Washington teachers into K-12 public schools. The legislature can give priority in selection for students who agree to teach certain subjects, often math, science, and special education.
Washington Private Loans
Remember, private student loans should be your last choice, because private lenders will never offer the same low interest and flexibility as federal and state loans. A few tips:
Shop for a reputable and well-known lender. Some schools will be happy to supply lists of lenders they have found to be dependable.
Avoid loans with hidden fees and penalties for early repayment, because those are warning signs of possible predatory lending practices.
Know in advance what the final total cost of your loan will be (always excellent advice for any type of loan).
What will your monthly payments be?
Avoid loans with a high borrowing minimum, as they tend to make your debt less manageable.
For more information on student loans in the state of Washington, visit the WSAC website.