Jump Into Wyoming Loans for College
Apply and Get Approved for Federal and Private Aid
All roads lead to the Wyoming Student Loan Corporation. Here is the jumping off point for Wyoming college-bound students. You'll find trustworthy information on the financial aid and student loan programs designed to make college a reality.
Discover:
Wyoming state student loan program
Tools and resources for planning for college
Loan management information
The Wyoming Student Loan Corporation is a state-sanctioned lender that helps lay out the finer points of college education loans, beginning with the federal loan program and ending with useable advice for loan management.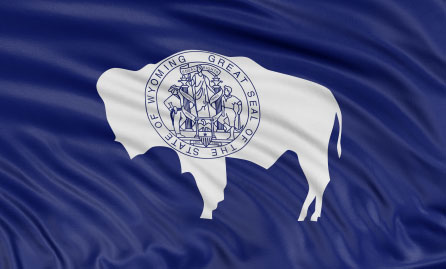 How to Apply for Federal Loans for Wyoming Students
WyoLoan provides the following federal loans as part of the Federal Family Education Loan Program (FFELP):
Subsidized and unsubsidized Stafford Loans are some of the best deals in the realm of student loans. Most applicants qualify for some aid and not all of it is need-based. Best of all, there is no credit check and the loans are available to undergrads and grads.
Are you a Wyoming parent with a dependent child in an undergraduate college program? Find out how a Parent PLUS Loan could save you money. This is an affordable alternative to second mortgages and lines of credit.
Grad students, if you're worried about your mounting debt and your approaching Stafford Loan limits, then keep the Grad PLUS Loan in mind. WyoLoans provides this loan to cash-strapped grads with a continuing need for financial aid that won't break the bank.
Learn more about the federal student loan programs.
Borrow a Private Student Loan from a Wyoming Lender
If you're like most American college students you might plan for a shortfall in education money once your federal loans are paid out. Most Stafford Loans do not cover the full cost. Of course, apply for the scholarships and grants for which you may be eligible, but also have a private student loan plan in place that makes financial sense.
Borrow as a last resort or when your college education is in jeopardy.
Borrow through a well-known and reputable lender.
Avoid loans with high interest rates.
Avoid penalties for early repayment.
Know the final cost of the loan.
Only finance what you absolutely need.
Become an informed student borrower. To find out more about the Wyoming Student Loan Program visit the WyoLoan website.