Illinois Student Loans and Financial Aid Programs
Where to Find Them, How to Use Them
When it comes to planning for college the biggest headaches happen when you are pressed to find student loan sources. Once you have a plan and understand what your go-to resources are then the process becomes a good bit easier to tackle.
If you're an Illinois resident you're lucky because the Prairie State offers a diverse array of student loan and financial aid programs, right in your own backyard. College Zone is a great resource run by the Illinois Student Assistance Commission (ISAC) and it provides you with all the information you need to plan, meet deadlines and manage student loans. But while you're here have a look at some of the options for students in Illinois.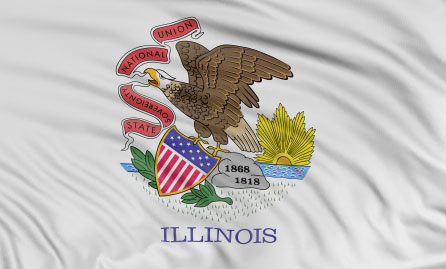 Federal Loans for Illinois Students and Parents
When seeking financial aid you should make federal loans your first priority. Complete and file the FAFSA (Free Application for Federal Student Aid) as this initial step will help you have all pertinent information handy no matter where you seek funds.
Most popular among the federal loans are the Stafford Loans that come in subsidized and unsubsidized versions. Subsidized loans require displaying financial need and will have the government paying interest, whereas unsubsidized loans require no financial need but the interest is your responsibility. The good news is that many students qualify for both types of loans and the federal government will help guide you through the process.
The Parent PLUS Loans are excellent options for parents that have outstanding college costs for their undergraduate students. To be eligible parents must have decent credit or find a friend or relative with the appropriate credit rating to endorse the loan. This loan normally applies to students who are dependents of the loan recipient, 24 years or younger and unmarried, as well.
Graduate and Professional PLUS Loans are the most recent addition to the FFEL program and for good reason: the increasing costs for grad school education. If you're a grad student in Illinois and have met your lifetime limit for your Stafford Loans, then don't overlook this PLUS Loan. The same rules of the Parent PLUS Loan applies yet can help you financially when you choose to take your education even further.
Other Sources
In addition to federal loans you can also look into private loans as well. The college you choose should have a Preferred Lender List that will provide you with potential funding sources. However do note that the list is merely a guide and that there is no requirement to choose any of the lending institutions mentioned.
Sadly, many funding sources can be adversely affected by legislation changes and the status of the local economy. One such program, the College Illinois! Capstone Loan, was an innovative financial product available specifically for senior-year college undergrads enrolled in one of the participating colleges or universities. The interest rate was fixed and students had attractive repayment options. However this program has been suspended until further notice.
Another funding assistance program that can be greatly impacted by how the local coffers and voting policies are faring is the Loan Forgiveness Program. Normally offered to eligible Nurses, Teachers and Public Servants in high need areas, this financial assistance of partial or sometimes full tuition reimbursement acts as a great incentive to students. If you are pursuing a degree in any of the above then do be sure to check out your options.
To keep up with all of the latest news to help fund your education in Illinois be sure to check in with the College Zone website from time to time and also keep in communication with the college you plan to attend.