Your Game Plan: Snag Scholarship Money for Sports Management School
Sports Management is a highly demanding, and highly rewarding career. This fast paced profession is always in need to aggressive marketers, and self motivated sales people. It is a highly pressurized career, and not many make the cut. But for those who succeed the rewards, both financially and personally, can be very great.
Students considering Sports Management as a career face expensive tuition costs, and long years of study. But with a little planning, and some diligent research, you can find scholarship programs that will help you defray the costs of your education, and put you firmly on track to realizing your career goals. Major sources for scholarship money for students studying sports management are:
Private and professional associations
Colleges and universities
Sports Management is a career path that has long been dominated by the white male majority. Consequently, a number of scholarship programs have been designed to help expand and diversify the professional field. Minority students, and women in particular, will want to look for those scholarships that have been specifically designed to help fast track them into a career in Sports Management.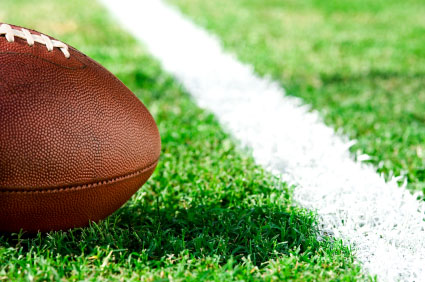 Private and Professional Sources for Sports Management Scholarships
Private sources often have the deepest pockets when it comes to grants and scholarships. This is especially true in the sports arena. Sports is big business, and when business is good plenty of money gets funneled into financial aid programs for the next generation of athletes and management. Many professional sporting associations offer substantial scholarships for students pursuing a career in Sports Management.
The following examples will highlight some of the opportunities available to students pursuing a career in Sports Management:
The Women's Sports Foundation is dedicated to placing women into top-level sports careers. The WSF offers a wide array of grants and scholarship devoted to female students pursuing degrees and careers in all levels of sports management. The flagship program is the Dorothy Harris Endowed Scholarship, which is available to women enrolled in graduate degree programs leading to a career in Sports Management. Awards range from $1,500 to $3,000.
The Institute of Sports Management offers two different scholarship programs to student members enrolled in Sports Management studies. The Additional Study Scholarship is designed for professionals who are returning to school to pursue a degree in sports administration. The Salary Study Scholarship provides eligible students with a job with one of the institutes "host employers", allowing them to earn money while completing their coursework.
The Association of Black Coaches and Administrators, or BCA, sponsors a small number of annual scholarship awards. The Ethnic Minority Post Graduate Scholarship for Careers in Athletics supports students in a variety of sports-related degrees, including those in post-graduate Sports Business Management and administration degrees.
College and University Sources for Sports Business Scholarships
Most colleges and universities that feature a Sports Management or Sports Business and Administration program also offer some degree of financial aid. Given the lack of diversity in the field, many schools offer scholarship designed to attract and encourage women and minority students in particular. If programs are not directly available through your school's general financial aid department, check with the head of the Sports Management Department for a list of scholarships that may fit your educational and career goals.
While every school will offer different programs, and different levels of financial aid, these few examples will give you an idea of the kinds of scholarships that may be available at your university.
Students pursuing a degree in Sports Management may eventually find themselves working in a number of related fields. Athletic and sports marketing, retail sales, product manufacturing and development, coaching and consulting are all open to the Sports Management graduate. With the availability of scholarship funding, Sports Management majors will find a host of career options open to them.