Law Enforcement Scholarships for Criminal Justice Majors
Criminal Justice students will have a large range of Law Enforcement specialist degrees from which to choose. Both graduate and undergraduate students will find a number of pathways to success in the fields of Law Enforcement support and technology. Popular criminal justice degrees include:
Forensic Science
Fire Science
Criminology
Security Management
Police Studies
Correctional Studies
International Criminal Studies
Forensic Computing
Forensic Mental Health
Criminal Justice
The career pathways within law enforcement are many and diverse. Criminal Justice students looking for scholarship money for their post secondary education will find many source open to them that will help make their college dreams a reality.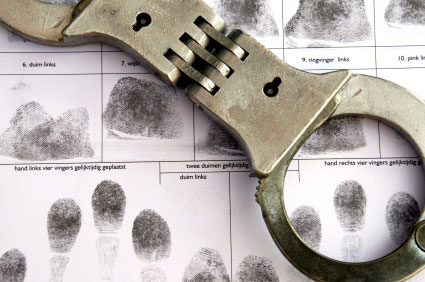 Criminal Justice Scholarships from Schools
Many colleges and universities across the country offer Criminal Justice degrees and consequently have programs that provide much needed scholarship money to qualified students. While you are looking into colleges that provide Criminal Justice degrees be sure to check out their scholarship programs as well. In many cases you will find the college of your choice may sponsor a scholarship that is just right for your needs.
Examples of school sponsored scholarships for Criminal Justice students include:
Criminal Justice Scholarships from Federal Government Agencies
A major task of the federal government is security. Federal law enforcement specialists must have a strong background in the science and technology of criminal justice. Individuals with in demand skill sets such as cryptology, computer science, language interpreters and security intelligence are sought after by government agencies tasked with maintaining the security of the nation. In the search for the right people to fill these important roles in national security a number of highly competitive and well funded Federal scholarship programs are available:
The National Security Agency (NSA) aims to recruit talented students as early as high school. Scholarships include the Stokes Educational Scholarship Progam and the Information Assurance Scholarship Program for computer intelligence undergraduates. The NSA also offers paid internships for both undergraduate and graduate students.
The Department of Defense administers the SMART Scholarship Program which supports undergraduate and graduate students pursuing degrees in science, technology engineering and mathematics. The goal of the SMART program is to ultimately increase the number of civilian scientists working in key positions in the Department of Defense.
The National Security Education Board administers scholarship programs for college students pursuing careers in various areas of criminal justice, government, and law at the Federal level.. The NSEP's Boren Scholarships are highly competitive programs that put qualifying students into intensive study abroad situations where they are immersed in the local culture and language. Awards are $20,000 for undergrads and $30,000 for grads for one full year abroad with the commitment to work within the Federal government for no less than one year.
For criminal justice students the opportunities are endless. Whether at the local law enforcement level or as part of a Federal Agency there are many scholarship opportunities and career paths from which to choose.