Where do Scholarships Come From?
Scholarships are sponsored by a number of different organizations, for a number of diverse reasons. The Federal and state governments offer annual scholarships, as well as grants and low-interest loans to help make college more accessible to financially challenged, or historically under-represented students. Colleges and universities sponsor scholarships in order to attract the best and brightest students to their campus. Many corporations and organizations provide scholarships to exceptional students in specific fields as a way of advancing their businesses or diversifying their workforce.
All of these sources provide scholarships to deserving students, but they all have different methods to determine who, and who should not, qualify for a scholarship. It is important to understand these scholarship sources in order to decide which type is best suited to you.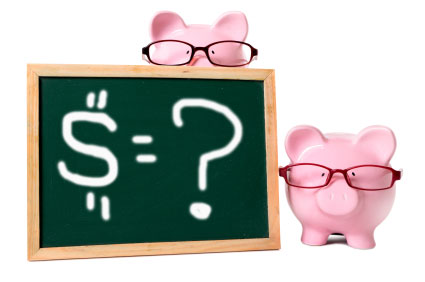 Federal Government and the State
The Federal government routinely offers scholarships to support college bound students studying in high-need fields, or pursuing a particular course of study relevant to the government's needs. These scholarships are offered by specific agencies such as the National Institute of Health or the National Oceanic and Atmospheric Administration. Mostly merit-based, these scholarships are a good source of college funding for the student with a specific career path.
Both Federal and State governments offer grants to qualifying students to help defray the cost of a college education. These grants are much like scholarships in that they are free award money which never has to be repaid. These grants are typically need based, and are designed to help students from low income households, or at risk backgrounds, to afford a higher education. Federal grants are the most common, with the Pell grant being the most well-known. State government grants are administered in much the same way as their Federal counterparts, and can be found on your state's authorized web-site.
To apply for Federal financial aid of any kind, students must fill out and submit the FAFSA prior to the annual deadline. Once your FAFSA has been submitted you can be considered for Federal scholarships, grants or loan programs. In order to be considered for any state grants or scholarships, you will need to locate the appropriate forms and information, available online at your states authorized web-site. Every state has their own grant programs with their own distinct requirements, including minimum GPA and income bracket, so be sure to read the guidelines carefully.
College Sponsored Scholarships
Colleges and universities also offer scholarships to both undergraduate and graduate students. Colleges offer these scholarships in order to draw the most desirable and diverse student body to their campus. These scholarship programs will vary greatly, and will be specific to each and every university. Though most college scholarships will be awarded for academic achievement, there are also a large number of athletic scholarships promoted by universities across the country.
Once you have settled on your college of choice, you will need to visit the college financial aid office to check for information regarding what scholarships are available to you. You should also stop by the department head for your major to find any available scholarships specific to your field of study.
College sponsored scholarships are typically merit-based, and competition for them is intense. But the first step to winning any scholarships is to find it, and apply for it.
Company Sponsored Scholarships
Corporate sponsored scholarships are created and funded by companies and businesses looking to promote post secondary education in certain fields of study. Typically, companies will offer scholarships to students pursuing studies in a particular career, or in a particular field of research that coincides with the interests of that company or corporation. Often these scholarships will target women or minorities in an effort to help diversify the business workforce.
The benefit of applying for company-sponsored scholarships is that they are often locally based so competition for them will be less intense. Many national scholarships, while they have large financial awards, are extremely competitive and may not be the best way to focus your time and energy. Applying for more local scholarships that have smaller awards may increase your chances of winning. And while the awards are smaller, if you win several they can add up to a big portion of your college costs.
Once you begin the scholarship process, you will be filling out a large number of application forms and writing several essays. While it may take a lot of your time and attention now, it will pay off when the scholarships awards start to roll in. Give each application your full attention and you will find yourself one step closer to the scholarship award that will help pave the way to your college dream.