Strategies for Finding Education and Teacher Scholarships
Qualified teachers, particularly those in critical need fields like science and mathematics, are currently in high demand. Elementary schools, high schools and universities are all experiencing a shortage of certified professional teachers. In an effort to fill this need, many financial incentives, including scholarships, have been put in place to encourage and attract top students to the teaching profession. The most common sources for education and teaching scholarships include:
Federal and State government
Colleges and universities
Private and professional organizations
Federal and State Scholarship Awards for Teaching Students
Federal and State governments shoulder a large part of the responsibility for ensuring the future of education in the United States. In an effort to recruit and retain qualified teachers, grants and scholarships are being made available at both the State and Federal levels. Many of theses programs target specific fields of learning, such as science and technology, mathematics, engineering or special education. Other government programs are designed to specifically benefit minority groups, in an effort to expand and diversify the nationwide pool of qualified teachers. For the student pursuing a degree in education, the financial aid opportunities can be extensive.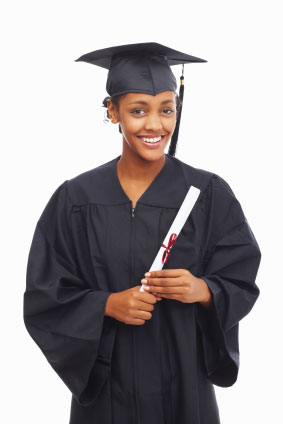 Some of the more notable examples of State and Federal scholarship programs for teaching students include:
The Teacher Education Assistance for College and Higher Education Grant, or TEACH for short, is a Federal program that provides grant money for eligible students pursuing a teaching degree at an accredited university. While not strictly considered a scholarship, this program offers much needed financial support to education students searching for financial aid for their college education.
The Minority Teachers of Illinois Scholarship is sponsored by the Illinois Student Assistance Commission and provides awards to eligible teaching students of African-American, Hispanic, Native-American and Asian-American background. Scholarships are awarded annually, with a limit of $5000 per student per year.
The Massachusetts Department of Higher Education administers the Early Childhood Educators Scholarship Program. This program is available to program offers financial aid to students pursuing a degree in early development education. Applicants must be a resident of Massachusetts, and must agree to a predetermined term of service as a teacher in within the state.
Students looking to pursue a career in teaching should investigate what their state governments and local departments of education may offer in the form of scholarships and grants for education students. Your states dedicate website will provide information on all financial aid programs for which you may be suitable.
Teaching Scholarships from Colleges and Universities
Most colleges and universities offer lucrative scholarship opportunities for students pursuing a career in education. Some are general and provide financial aid to a wide spectrum of students. Others may be discipline specific, and will only be available to students engaged in a distinctive field of study such as special education. Women and minority students should also look for scholarship programs dedicated to increasing the roles of minorities in education.
Students who wish to pursue a career in teaching should consult their college's financial aid adviser to learn what programs are available to provide financial aid to teaching students. Some examples of the types of programs you may find include:
The University of Kentucky sponsors a number of education scholarships for attending students. These include theJames and Patsy Bradbury Undergraduate Scholarship in Elementary Education and the College of Education Development Council Undergraduate Tuition Scholarship. Eligible students must be residents of Kentucky and maintain a 3.0 GPA to be considered for any of the universities scholarship programs.
The Kansas State University Tomorrow's Teachers Scholarship awards up to $2500 annually to qualifying education majors.
California State University offers a number of lucrative scholarship programs for education students. Chief among them is the Chico Teacher Recruitment Scholarship which awards scholarships of up to $3000 to education students specializing in the fields of mathematics and science.
These few examples of college specific scholarship programs should give you an idea of what may be available from your college of choice. Discuss any scholarship programs with your university's financial aid adviser to learn about specific programs for which you may be eligible.
Private Sources for Teaching Scholarships
Beyond government sources, and university programs, you will find a number of private organizations and associations that provide scholarship funds for prospective teachers. Professional teachers associations, as well as private businesses and corporations, often provide substantial scholarships and grants for education students. Again, some of these privately funded scholarships may be gender or ethnic specific, with an emphasis on encouraging diversity in the teaching field. They may also be closely linked to specific fields of study, such as engineering or mathematics.
Begin your search for privately funded scholarships by looking at large corporations who regularly take part in charitable public works, as well as associations and organizations that stand as advocates for the welfare and advancement of working teachers. Also consider the possible scholarship opportunities sponsored by industries with close ties to higher education, such as engineering firms and aerospace companies.
Some examples of the types of scholarship opportunities you will find include:
The Texas Instruments Demana-Waits Funds sponsors and annual scholarship for education students pursuing a career as a secondary school level teacher of mathematics. Qualifying students receive an award of $10,000 to be put toward their university tuition.
The Siemens Foundation provides scholarship opportunities for education students pursuing a career as high school or university level science teachers.
Horace Mann, an insurance provider for teachers and educators, funds an annual Scholarship program that awards thousands of dollars in scholarship money eligible working teachers who are working towards a masters degree in education. Awards are based on community service, school of employment and essay submissions.
Teachers provide the framework on which our future will be constructed. There is no more noble and vital profession, and students pursuing a career in education will find themselves equally challenged and rewarded. The college-bound education student will find many varied and lucrative scholarship and grant opportunities available to them from a wide variety of sources. The secret is to know where to look, and to thorough in your research. Scholarships for teaching students are abundant, and with qualified teachers in short supply now makes the perfect time to apply.