In-Demand Healthcare Management Majors: Access Free College Money
Now, is a crucial time to be involved in Health Care. Rapid changes are in the works across the nation, many of which are affected by economic, social, and global events and circumstances. Electronic Health Records (EHR) will change the way health care professionals can do their work. Industry leaders and lawmakers are looking to the next generation of healthcare leaders to help remodel the ailing infrastructure and provide insider info gained from jobs deep in the health care hierarchy.
Big incentives for you to pursue an educational pathway in Healthcare Management come freely in the form of scholarships.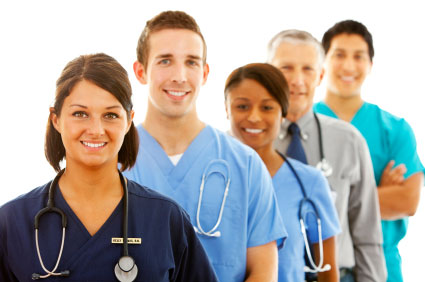 Government Sources
The US Government has set up the Nursing Scholarship Program in order to entice more students to enter in to the field of Medicine. In an agreement with facilities in need graduating nurses receive tuition assistance in exchange for working at a reciprocating facility for at least two years. In addition to tuition, the winning applicants also receive payment to cover costs incurred from books and school supplies as well as a monthly stipend. To be eligible, applicants must be US citizen and be enrolled or accepted into a registered nurse program at an accredited school. Financial need also comes into play when recipients are selected.
Native American students committed to healthcare management within tribal systems also have access to government funds for education, including the very competitive and prestigious Udall Scholarship. This federally funded program aims to increase the number of Native Americans studying in this field, but wants those candidates committed to service in their own communities and tribal nations.
Financial Assistance on the State level
The Indiana Student Assistance Commission may offer financial assistance to residents of Indiana who are undergraduate nursing students. In addition to showing financial need, prospective recipients must also agree to work at an Indiana state health facility once they graduate.
The Akron General Medical Center Development Foundation awards the Service League Nursing Scholarship to the winning applicant who is attending an accredited nursing college in Ohio. Eligibility will also be based the applicant's academic history (minimum 3.0 GPA) and display a specific level of financial need.
Maryland's Higher Education Commission also awards various scholarships, including to students pursuing medical careers. To be eligible, undergraduate students must be residents of Maryland and possess a 3.0 GPA. If awarded a scholarship, the recipient must then agree to work in a chosen Maryland health facility after graduation.
In New Jersey the C.R. Bard Foundation awards a nursing scholarship to an exceptional student with particularly notable leadership qualities. Financial need is also a consideration; other requirements include the student maintaining a course load of 9 credits at the time of applying and also be at least a second semester Sophomore.
Oregon is home to the Bertha P. Singer Nurses Scholarship, awarded by the Oregon Student Assistance Commission. Applicants must possess a 3.0 GPA and must complete their course of studies in the State of Oregon.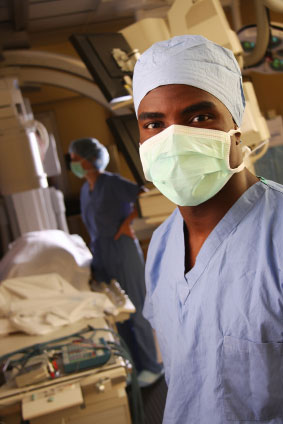 Private Sources
In addition to state funds, students seeking financial aide can also look into private resources such as the following:
Specialized Scholarships
Individual scholarships can also be found within specific fields of study such as pediatric care. For instance, the Children's CHANCES Scholarship, through Children's Healthcare of Atlanta, awards this winning recipient up to $20,000 per year, for two years. Eligible applicants must be studying pediatric nursing and remain a Registered Nurse within a children's hospital for 18 months each year they are being financially supported.
Students training to work with patients who have developmental disabilities may be able to receive financial assistance through the Bethesda Scholarships for College Students. To be considered, students must attend Lutheran college and be in their second year (or higher) in their studies. Eligibility is also contingent on the applicant having worked at least 100 hours (paid or as a volunteer) in the field of developmental disabilities.
It's a fact that the need for qualified professionals in healthcare is a growing plight, but with the numerous Federal and private scholarships available, qualified students can get the training needed for a medical career with growth and potential.