Majoring in Finance? Slash Your Bottom Line with a Scholarship
If you're a financial "guru-to-be" it's not only about the bottom line with you, it's also about getting bang for your buck. One of the best ways to help you get through school without wracking up a huge debt is to look into the numerous Finance scholarships that are out there.
Depending on various factors ranging from your financial situation to ethnicity, you may be eligible for one or more types of funding assistance. And female students studying Finance may discover even more scholarships, as this aspect of Business has been vastly under-represented in the past but is now gaining more recognition. Diversity is upper-most in everyone's mind in the 21st century business world so let it work for you when seeking out funding your education.
Don't forget to seek out the more widely known avenues of financial assistance on both the Federal and State level. Also be sure to look for any scholarships and grants that may be available through the college or university of your choosing. But to help prime the pump, we'll go into detail here about some of the lesser known ways to help get you that education in Finance you've always dreamed of.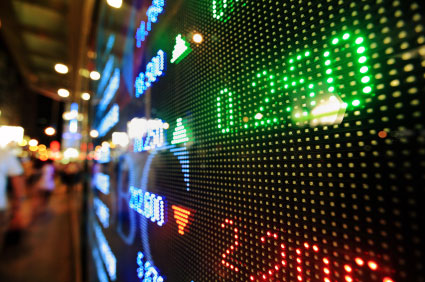 Finance Scholarships from Private and Professional Sources
Professional associations are an often overlooked scholarship resource. Explore the various national and regional finance-related associations and societies. Why? Many have philanthropic foundations from which they offer good scholarships to student members. Examples:
Businesses from small and regional to large national corporations are also often fertile ground for scholarship sponsorship. Example of a regional business offering a scholarship in Business Finance:
College and University Sources for Finance Scholarships
One of your very best sources for Finance scholarships is your college or university. If your business school offers a major in Finance, it's almost a sure thing that you have access to one or two scholarships aimed specifically at Finance students. The school or college of business usually maintains general business scholarships, as well as a number that are more specific. Don't miss these very valuable opportunities and awards for which you are most likely very qualified.
Examples of college and university Finance scholarships:
Ethnicity Scholarships
In addition to scholarships based on choice of study you may also be eligible to pursue additional funding assistance if you are an African American, Latino, or Cuban-American student.
Additional Resources
In addition to going the more traditional route of school-based scholarships, don't forget that there are some unique financial aid resources that aren't as commonly known. Take a look:
As you can see, it can be a tremendously good idea to pursue an education in Finance. Whether you're a registered Republican or an avid RV'er (or both), an education in Finance offers a wealth of opportunity in terms of scholarship assistance; providing a lucrative leg up that you can take all the way to the bank.
Scholarships
Application
Career
Creative
Minority
More
Fellowships
Regional