Majoring in Finance? Slash Your Bottom Line with a Scholarship
If you're a financial "guru-to-be" it's not only about the bottom line with you, it's also about getting bang for your buck. One of the best ways to help you get through school without wracking up a huge debt is to look into the numerous Finance scholarships that are out there.
Depending on various factors ranging from your financial situation to ethnicity, you may be eligible for one or more types of funding assistance. And female students studying Finance may discover even more scholarships, as this aspect of Business has been vastly under-represented in the past but is now gaining more recognition. Diversity is upper-most in everyone's mind in the 21st century business world so let it work for you when seeking out funding your education.
Don't forget to seek out the more widely known avenues of financial assistance on both the Federal and State level. Also be sure to look for any scholarships and grants that may be available through the college or university of your choosing. But to help prime the pump, we'll go into detail here about some of the lesser known ways to help get you that education in Finance you've always dreamed of.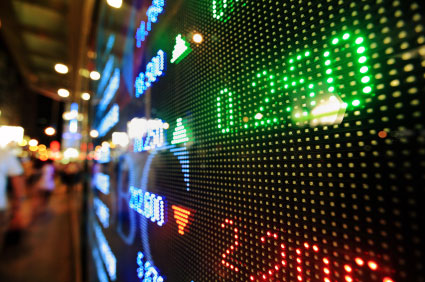 Finance Scholarships from Private and Professional Sources
Professional associations are an often overlooked scholarship resource. Explore the various national and regional finance-related associations and societies. Why? Many have philanthropic foundations from which they offer good scholarships to student members. Examples:
Students aiming for careers in government or non-profit finance, check out the scholarships available through the Government Finance Officers Association. Awards are open to undergraduate and graduate students, with a special scholarship for minority finance students. Awards range from $5,000 to $10,000.
The American Finance Association (AFA) is a top-dog organization comprised of academic financial pros and fellows. In addition to gaining accessibility to valuable networking resources there are annual awards, to the tune of $5,000 and $10,000, which are handed out to finance authors whose papers exemplify various aspects of the industry.
Businesses from small and regional to large national corporations are also often fertile ground for scholarship sponsorship. Example of a regional business offering a scholarship in Business Finance:
In Arizona The Miller Group, an investment firm, has launched a scholarship program aimed at W.P. Carey School of Business at Arizona State University. Eligible students must be juniors or seniors and possess a strong urge and commitment to pursue investment finance in very competitive markets.
In addition to offering mentoring opportunities the Financial Women's Association of San Francisco also offers scholarships to women undergraduate students (Juniors and Seniors) studying Finance. Applicants must be attending an accredited school in the Bay area and must maintain a minimum GPA of 3.4. Note that while financial need may play a part in the selection process the judges will also be looking for candidates with noted leadership and communications skills, as well as academic honors and involvement in community endeavors.
College and University Sources for Finance Scholarships
One of your very best sources for Finance scholarships is your college or university. If your business school offers a major in Finance, it's almost a sure thing that you have access to one or two scholarships aimed specifically at Finance students. The school or college of business usually maintains general business scholarships, as well as a number that are more specific. Don't miss these very valuable opportunities and awards for which you are most likely very qualified.
Examples of college and university Finance scholarships:
The University of Minnesota-Mankato's College of Business maintains a proprietary stable of endowed scholarships for business majors. Among them are a few targeted to Finance students.
The Business School at the University of Colorado-Denver offers a battery of undergraduate and graduate scholarships for Finance majors. Various criteria include financial need, outstanding leadership skills, academic merit and degree level.
Lubin School of Business at Pace University administers the following scholarships: George Nielsen Public Investor Scholarship, Minorities in Government Finance Scholarship, Public Employee Retirement Research and Administration Scholarship, and the Urban Financial Services Coalition Scholarship, among others. These awards—ranging from $4,000 to $10,000-- target a spectrum of undergraduate and graduate students with various career goals.
Furman University in Greenville, South Carolina, offers the Liberty Scholarship, a merit-based renewable reward of $8,000 for the chosen Freshman applicant studying Economics, Business or Computer Science.
The Equilar Scholars Program offers a $1,000 award to the selected full-time undergraduate who is studying economics at the University of California. To be eligible the applicant must also possess a minimum 3.0 GPA, show financial need for the reward and be a county resident in Alameda, San Francisco, San Mateo, Santa Clara or Marin County.
The Mercatus Master's Fellowship should appeal to upper classmen pursuing the study of finance and planning to apply their education to the realm of Public Policy. This extremely generous scholarship is $40,000 per year, which covers full tuition for 9 class credits per semester as well as a monthly stipend and even your own laptop computer. To be eligible the applicant must be enrolled in the MA program at George Mason University. They must also possess a GPA of 3.5 or higher, work part-time at the Mercatus Center and must write a Master's thesis. More information can be found by contacting graduatefellowships@mercatus.org.
Ethnicity Scholarships
In addition to scholarships based on choice of study you may also be eligible to pursue additional funding assistance if you are an African American, Latino, or Cuban-American student.
If you are a minority student pursuing a Finance degree you should look into the Robert Toigo Foundation for a number of opportunities including mentoring, job leads and scholarships. This organization also has an MBA Fellowship for an exceptional student pursuing the field of Private Equity right after school. To be considered for this one year paid position the candidate must be a US citizen, have a solid academic history, and be in the 2nd year of his/her MBA program. In addition to getting the rare opportunity to be paid to learn you will also receive on-the-job insights into your chosen field of study – a bonus that cannot be overestimated.
The U.S. Education Leadership Fund sponsors the Adelante! program, a series of scholarships specifically for Latino students. Review the Adelante! website for the specific parameters of each scholarship as you may actually be able to receive more than one.
The Mas Family Scholarship Program honors Cuban-American students studying an Undergraduate or Graduate degree in a number of fields including Business and Economics. These scholarships do take financial need into account but the winning applicants must also display exceptional marks in leadership, academic history, and show the promise of succeeding in their chosen field.
Additional Resources
In addition to going the more traditional route of school-based scholarships, don't forget that there are some unique financial aid resources that aren't as commonly known. Take a look:
As you can see, it can be a tremendously good idea to pursue an education in Finance. Whether you're a registered Republican or an avid RV'er (or both), an education in Finance offers a wealth of opportunity in terms of scholarship assistance; providing a lucrative leg up that you can take all the way to the bank.