Studying to Be a Counselor or Therapist? Find the Right Scholarship Sources
Students studying to be a counselor, or mental health clinician, will be pursuing degrees at the undergraduate, graduate and doctoral levels. Professional opportunities are limited for graduates with a bachelors degree, though positions can be found in various public healthcare facilities, addiction centers and in some areas of social work.
For those students who graduate with a Master's degree, career opportunities will be much more plentiful. Students earning a professional degree will find themselves working with a wide range of clients in a variety of patient settings including hospitals, rehabilitation centers and private practice.
Scholarships for students pursuing a career as a therapist or mental health counselor are commonly found at the graduate and post-graduate level. Undergraduates will find they are able to take advantage of entrance level scholarship programs as they work their way through to their graduate studies.
The field of counseling is vast, and can lead to a number of different career destinations. Some of the more common counseling career paths include: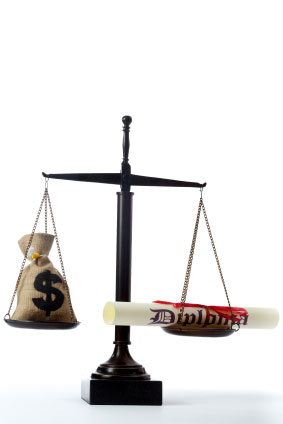 Addiction counselor
Mental health counselor
School counselor
Family counselor/therapist
Pediatric counselor/therapist
Scholarships
Students searching for scholarship programs devoted to Psychology, therapy, and healthcare counseling will want to begin by looking at professional associations and organizations connected to their specific career goals. In other words, if you intend to become an addiction counselor, look for those professional bodies that represent therapists and counselors who work with rehabilitation centers and substance abuse clinics.
A few notable examples of scholarship opportunities for various mental healthcare professionals will give you a more definite idea of what to look for in your search for college funding.
The American Psychological Association maintains a current list of scholarships and fellowships for students pursuing careers as mental health counselors and therapists. Scholarships apply to students pursuing careers in child psychology, neuro-psychology, family therapy and general practicepsychology. Awards range from $1,000 to $25,000. The APA also sponsors the Minority Fellowship Program whose purpose is to increase ethnic diversity in the mental healthcare arena.
The American School Counselor Association promotes the education of the next generation of school counselors. The organization offers multiple $1,000 scholarships to students specifically pursuing careers as certified school counselors.
The American Association for Marriage and Family Therapy sponsors a number of scholarships for both undergraduate and graduate students. The AAMFT Graduate Student Research Award offers $1200 to eligible graduate level students, while the AAMFT Minority Scholarship awards up to $1000 to minority students, both undergraduate and graduate, who are pursuing studies in Marriage and Family counseling.
Students should also look to their colleges and universities for scholarship opportunities dedicated to psychology and the mental healthcare profession. Contact your college financial aid adviser, and the head of the psychology department for details on what your college may have to offer. Some examples of what to look for will get you started on the right track.
The University of South Carolina School of Medicine offers a Masters program in Rehabilitation counseling. The university sponsors full tuition scholarships to graduate level students who agree to work within the state vocational rehabilitation program following graduation.
The University of Maryland sponsors the Charlotte W. Newcombe Foundation Scholarship which offers awards of $800 to $1500 to undergraduate students pursuing their degree in psychology with the goal of working professionally as a counselor or therapist.
The University of Kentucky sponsors the Martin-Thacker Scholarship which rewards students pursuing a counseling career in under-served communities, or working with developmentally challenged individuals.
This sampling of scholarship opportunities is by no means exhaustive. There are scholarship programs for every therapeutic discipline, and from every college or university with a mental healthcare department. But hopefully these will have given you a sense of what to search for as you begin your search for much needed scholarship funds.
The best strategy for finding suitable scholarships to help you pay for your college education, and to help you realize your career goal in the mental healthcare arena, is to define your ultimate career ambition and search for those programs that most closely match your professional goals.