Find the Best Economics Scholarships for Undergrad, Grad, and Doctoral Study
The average student pursuing a degree, and ultimately a career , in Economics will find they need to supplement there college financial fund with loans, grants or scholarships. Of course, scholarships are the most preferable form of financial aid for any college-bound student, and Economics majors will want to search for suitable award programs that will help them cover their mounting tuition costs.
Economics scholarships are available from many diverse sources, including private corporations, professional associations and universities. Undergraduate students will find they can benefit significantly from some of these scholarship programs. Students who decide to continue their studies at the graduate level, will also want to look for fellowships and research grants that will help cover their tuition.
Let's consider the best strategy for beginning your search for Economic scholarships:
Identify your personal short-term and long-term educational goals—you should be able to sum these up in a few short, compelling statements, which will help you in the application process.
Also identify, and be able to articulate, your ultimate career goals.
Use the following guide to steer you in the direction of appropriate scholarships.
Narrow down your scholarship search to those awards for which you are most-qualified. Your list of realistic scholarship options should be relatively short once you have discounted out-of-reach awards and those just not targeted to your specific educational or career goals.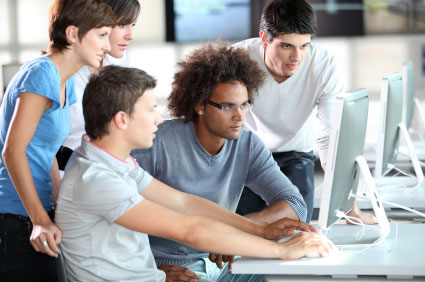 Private Sources for Economics Scholarships
Private corporations and professional associations provide a good portion of the available scholarships for Economics students. These organizations sponsor scholarship programs that are designed to encourage, and develop, young people with the desire to enter the Economics field. Women and minority students will also find a large number of scholarship programs dedicated to diversifying the collegiate student body, as well as the professional workforce. These can be a prime source of much needed funds for historically underrepresented segments of the population.
When you begin your search for Economics specific scholarships, give special attention to companies and organizations that are closely linked to the specific field of economics that you intend to study. Scholarship awards will be available in varying amounts, from small supplemental awards to full tuition scholarships. Be sure to look for programs that target students from your personal background, and with your ultimate career goals.
Here are a few examples to help you recognize the types of scholarships for which you will be searching:
The Financial Women's Association of San Francisco offers scholarship opportunities for both undergraduate and graduate students studying financial affairs at the college level. Awards are limited to women undertaking their classes at an accredited California University.
The American Institute for Economic Research maintains funds for both graduate and post-graduate fellowships. Paid summer fellowships are available for undergraduates in their final year of baccalaureate study under the condition that they are enrolled in economics program. Recipients reside on-site, receive full tuition for the summer plus $1,000 cash stipends. Preference is given to those students most interested in Economics from the academic or teaching perspective, but the emphasis is on making economics accessible to a broad audience.
The Enid Hall Griswold Memorial Scholarship is sponsored by the Daughters of the American Revolution and is open to all undergraduate students attending an accredited U. S. university. The scholarship provides an award of $1000 to students pursuing a degree in Economics, Government or Political Science.
College and University Sources
Much of the scholarship money for Economics majors comes directly from colleges and universities. Undergraduate students will have access to more generalized scholarships, while graduate students can tap into award programs specifically targeting Economics and other related fields. Once again award amounts will vary between universities, as well as between specific programs. The first step in finding an Economics scholarship award to help pay for you college tuition is to consult your university's financial aid department.
The following examples will give you an idea of the programs that are made available by universities and colleges around the country:
Boise State University sponsors a number of Economics scholarship for both undergraduate and graduate students. These include theLen B. Jordan and Grace Jordan Scholarship, which is awarded to students based on financial need as well as academic achievement and the Ellis Lamborn Scholarship which is awarded to Economics majors based solely on their past and current academic performance.
The College of Business Administration at the University of Nebraska-Omaha sponsors the James Horejs Economics Scholarships for juniors and seniors currently enrolled in Economics studies. Awards are decided based on academic achievement and students must maintain a 3.0 GPA to be eligible.
Furman University offers a wide array of scholarships for students from all backgrounds. The Furman Liberty Scholarship is a merit based scholarship that awards $8000 dollars to qualifying students who are currently studying Economics, Business Administration or Computer Science at the freshman level.
Economics students pursuing their studies at the graduate level will find further financial aid offered by their university in the form of fellowships, paid internships and research grants. Every university's programs will be different, so it is important to consult your financial aid adviser, and department head to learn what may be applicable to you.
Economics majors can find many lucrative scholarship opportunities to help them pay for college. The secret is to know your educational and career goals, and to be specific in your scholarship search.