Social Sciences Lowdown: Sources for Scholarship Funds
The social sciences include a wide range of disciplines studying human interaction, and the way we interact with our environment. The larger umbrella heading of social science covers sociology, anthropology, political science, economics and more. As civilization becomes more complex, and international relations become more interdependent, our need to explore and understand our society and our place in it becomes even greater.
Scholarships for students entering the social sciences, and pursuing specific studies in one of the sub-disciplines, are abundant and come from a wide array of public and private sources. Federal and State governments, professional associations, industry and universities all contribute to the pool of available scholarships.
The student pursuing their studies in one of the social sciences will be best served by narrowing their scholarship search to those awards that target their specific field of interest. That being said, it is worth taking some time to discuss the general sources of scholarship awards for social science students, and the disciplines most closely associated with those sources.
Popular Sources for Social Science Scholarships
Political Science, Cultural Studies and the Federal Government
Political science students, as well as students entrenched in cultural studies and foreign language courses, will find the Federal government to be a prime source for scholarship programs. As the international community becomes more entangled, and our futures become more closely tied to the political and cultural identities of other nations, it becomes imperative that we develop a better understanding of our global neighbors. To this end the Federal government, and it's attendant departments, offer scholarships and grants to encourage and develop new talent ready to enter both the public and private sectors. Foreign language experts are needed as translators and decoders, political science majors are needed in positions of leadership across the globe, while many other experts are needed in national security and industry. The possibilities for social science students are vast and varied.
One of the more notable examples of government funded scholarship for students in the social sciences arena comes from the U.S. National Security Agency. Students at every level of their education have access to scholarships in the critical need field of Arabic and Islamic Studies. The Boren Scholarship in particular offers competitive programs that award bright young students the funds to study Middle Eastern cultures and languages, while providing them with opportunities to study in the field with on-site internships in the Middle East.
Federally funded scholarship programs benefit students pursuing studies in sociology, foreign language and cultural studies and political science. Again, as you narrow your field of interest, the best sources for scholarship opportunities will present themselves.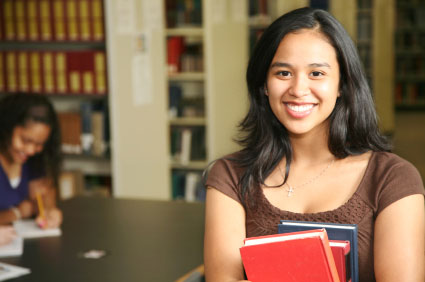 Behavioral Studies and Professional Associations
Behavioral studies, as a sub-division of the social sciences, includes everything from Counseling to Social Work and Human Services. For students pursuing degrees in one of the behavioral studies sub-disciplines, scholarship will be available at both the undergraduate and graduate level. Sources for scholarship awards will be primarily professional associations and universities.
Professional associations, such as the American Psychological Association and the American School Counselor Association offer scholarships, grants and fellowships to college level students pursuing careers in particular fields. Students looking to pursue a career path that includes psychology, family counseling, addiction therapy, vocational counseling and more will want to look to the professional associations that represent these fields nationally and regionally. It is here that you will find the best sources for financial aid dedicated to students with your carer goals.
Students pursuing a major in one of the related behavioral studies will want to investigate what their college or university has to offer in the way of scholarship programs. Most universities will offer some level of financial aid to students in the behavioral studies department, and interested students should consult their schools financial aid department for specific details concerning scholarships and grants for which they may be eligible.
Economics Scholarships and Where to Find Them
Economics is the study of value-based resources, and society's relation to them. This field of study can yield a large number of scholarship opportunities. Private industry, professional associations and universities all provide ample scholarship programs for the dedicated economics major. The most lucrative source of scholarship money for students pursuing a degree in economics will be their own college or university. Look to your university's financial aid department for details concerning scholarships, grants and fellowships for which you are eligible.
Minority Scholarships for Social Science Students
Like many areas of study, the social sciences have long been dominated by white male students and professionals. The need for diversity, in both the student body and the national workforce, has led to a vast array of scholarship programs dedicated to helping women and minority students take their place in both the collegiate and professional worlds. Most colleges and universities across the country have made provisions for minority specific scholarships in all fields of study, including the social sciences. Women and the disabled will also find scholarship opportunities provided by universities eager to diversify their student body.
Minority students should also look to national and regional organizations devoted the the advancement individuals with similar ethnic and gender backgrounds. The United Negro College Fund and the Hispanic College Fund are two examples of organizations dedicated to helping young ethnic students achieve their educational goals. For minority students searching for scholarship opportunities, in the social sciences as well as other fields of study, the possibilities continue to grow.