College Scholarship Opportunities in the Journalism Field
Journalism, as an industry, is undergoing wide ranging and varied changes. Traditional newspapers have been impacted by the growth of online journalism, while the landscape of broadcast journalism has been altered by the rise of talk radio and the 24 hour news networks. For college-bound students in search of journalism scholarships, this means a wealth of new opportunities. The best strategy for finding a suitable journalism scholarship, is to narrow your focus and be as detailed as possible about your ultimate educational and career goals. Decide what type of journalism you wish to pursue, consider your financial and academic situation, and you will be well on your way to creating a short list of viable scholarships to which you can apply.
Generally, the fields of journalism to consider include:
Print and online journalism
Photography or photojournalism
Broadcast journalism
Public relations
Once you have decided which field best suits your interests and career goals, you can begin searching for scholarships that will help you pay for college.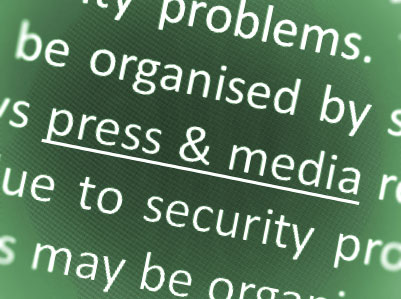 Journalism Scholarships from Colleges and Universities
Generally speaking, university level journalism programs will include a wide variety of career pathways. Schools will have departments dedicated to Communications, Media Studies and Telecommunications. Look closely at what your college has to offer, and try to match the available scholarship programs to your career goals. In some cases a students ultimate choice of college may well be dependent upon the financial aid programs being offered.
In your search for journalism scholarships, you will find a wide array of opportunities targeting both freshman and established students. Situational scholarships are also abundant in the journalism field, and you will find a large number of programs dedicated to minorities, women, the financially disadvantaged and the physically disabled. Leave no stone unturned in your search for college financing, and remember to apply your own goals and status to your scholarship search.
A few examples of the types of journalism scholarships being offered by colleges and universities around the country will give you a better idea of what to expect when beginning your own search.
The University of Kentucky School of Journalism and Telecommunications offers a wide variety of scholarship opportunities for both incoming and established students. These awards target every aspect of journalistic endeavor, including broadcast journalism, print and online journalism, sports journalism and more. More than 30 scholarship programs are currently active at the University of Kentucky.
Indiana University's School of Journalism offers a number of scholarships for undergraduate journalism majors in all fields of study including traditional print journalism, broadcast journalism, advertising and public relations. Available scholarships include the Justin M. Druck Scholars Program, the Jan and Paul Abramowitz Scholarship and the William Randolph Hearst Foundation Scholarship. More than 50 scholarship programs a currently active at Indiana University's School of Journalism
The School of Journalism and Mass Communications at the University of North Carolina-Chapel Hill offers a wide array of scholarships dedicated to every aspect of journalistic endeavor. More than 100 scholarships a currently active at the school, with awards varying from small supplemental awards to larger partial and full tuition awards.
Private Organizations Offering Journalism Scholarships
Private business, corporations and professional associations contribute a large number of the available scholarships for college-bound journalism majors. The following are some of the more high profile programs, but a diligent search will reveal many more opportunities for journalism scholarships.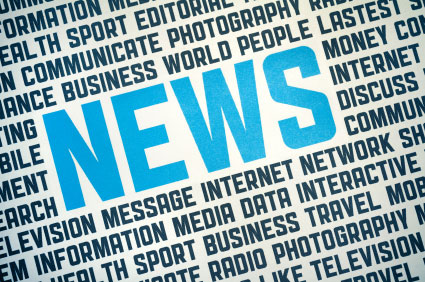 Journalism Scholarships for Minority Students
Women and minorities looking to pursue a career in journalism will also find a wide array of scholarship opportunities designed to help them gain entry into this previously white male dominated field. Many national associations, as well as colleges and universities, offer substantial scholarships to minority students in an effort to diversify the student body, and the national journalism workforce.
Some of the more notable sponsors of journalism scholarships for minority students include:
The National Association of Black Journalists. The NABJ annually awards more than $80,000 in scholarships to talented young African-American journalism students. Applicants must submit a portfolio, a letter of recommendation and must demonstrate the required level of financial need to be considered for an award.
The National Association of Hispanic Journalists offers scholarships to Hispanic-American students pursuing their studies in print, radio, television or photojournalism.
The New York Women In Communications Foundation offers a number of journalism scholarships to women attending one of New York state's colleges or universities. Awards range from $2500 to $10,000 depending on the field of study and the award package.
For students pursuing a career in journalism the scholarship opportunities are abundant. Competition is fierce for these awards however, and students should be prepared to present a portfolio of their best work, letters of recommendation and an impressive academic history.