/ Apply
> Fake Sholarship
How To Tell If a Scholarship is Legitimate
Planning your financial path through college is serious business. You'll spend a great deal of time researching all possible sources of funding, and you've already found good advice telling you to focus on scholarship aid first. So you'll expend most of your energy pursuing that means of financing, and fill out countless detailed applications in the hope of securing your future in college. You'll invest something of yourself in each essay you write.
It should be clear that you must take care to direct your efforts wisely in this area. It would be no exaggeration to say relying on the help of a scholarship that sounded like the answer to a prayer, then discovering you had been deceived, would be a great discouragement, even a devastating event. Part of charting your course through college is using adult caution in making decisions, and that applies to your scholarship hunt just as it does to your borrowing.
Luckily, there are ways to pick out the genuine scholarships from the vast array you'll review and make sure you're devoting your personal resources to competing for only those opportunities that could result in a cash payout.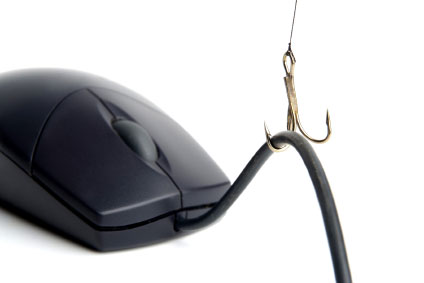 Is the Scholarship Listed?
It's always a sign of legitimacy when a scholarship you're interested in is listed with all of the major scholarship databases. Two reputable places you may check are FastWeb and the College Board, which have some excellent recommendations on sifting through the mass of possibilities. While you shouldn't take the fact that the scholarship is listed as positive proof it's a genuine offer, it should help you begin to narrow down your choices.
Are Your Questions Answered?
If at any time during the application process you have a question about the program or your eligibility, ask the scholarship organization. If you receive a thorough and coherent answer, you're most likely dealing with a legitimate organization. However, if the replies are in any way deficient (incomplete or evasive), if your question is continually shuffled from person to person without a satisfactory response, or if the tone of the exchange seems off-key, make a more detailed investigation immediately.
Scholarship scammers know their victims are youthful and inexperienced, so some try to bully applicants into dropping inquiries. If you experience anything like that, it may be time to move on to a different organization.
Is Complete Contact Information Available?
All genuine scholarship offers should have contact information readily available for potential applicants. This includes both an address and phone number, at which you should be able to speak to a person or leave a message for a return call. Please note that address should not be a P.O. Box or residential address. Look for valid physical addresses in office buildings or business parks as signs of an agency's reliability.
There Should Be No Fees Involved
You should never, ever have to pay any money in order to apply for a scholarship. If a fee is requested, that is a frequent warning sign that the people you're dealing with are not honest. Some con artists collect scholarship application fees, distribute one very small award by means of a lottery system and then keep the remainder of the cash sent to them by unsuspecting students. That is legal, just barely, but not legitimate.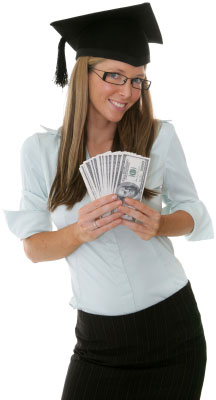 Are There Eligibility Requirements?
Almost all real scholarships have some sort of eligibility criteria. Those criteria could be anything at all, perhaps residence in a certain state, attaining a certain GPA or being able to make a prom dress out of duct tape. As you can see, eligibility requirements do not always have to be serious, but they should definitely exist. A scholarship that "anyone" can apply for is probably a fraud. [Note: Our own Abacus Scholarships and Lucky Draw Scholarships are clear exceptions to this rule - so take it for what it is.]
No Guarantees Should Be Provided
You should never see a guarantee that you will receive an award on a scholarship application or its accompanying documentation. The whole point of a scholarship is to select the student or students that are most deserving of the money and to give them the money to encourage future achievements. Guaranteeing money to anyone that applies defeats the purpose of what a scholarship is supposed to do and, more often than not, signals that a company is being deceptive.
Is All Information Verifiable?
If you find that a scholarship is backed by a company that claims to have been rated by the Better Business Bureau, look up that rating before proceeding in order to confirm the statement. That advice also applies to any claims of a federal agency, state government or other organization sponsoring or supporting a scholarship. Any claims of official stature can and should be double-checked for accuracy.
Those are the basics of judging whether a scholarship is a genuine offer. Just remember to keep a watchful eye on any scholarship application that slips across your desk. If anything about it seems improbable, postpone your work on the forms and instead make an attempt to verify the award first. That little bit of extra work, performed at the right time, can save you time, expense and heartache.