Fellowships for Graduate Students
When speaking about scholarships and grants, much of the emphasis is placed on the needs of undergraduate students. While undergraduate students make up the bulk of the national student body, the needs of graduate students must also be addressed. College is an expensive proposition for undergraduates, and that expense only grows larger for students engaged in graduate studies. For students pursuing their higher education at the graduate level, a fellowship can mean the difference between the completion and abandonment of their studies.
What Are Graduate Fellowships?
Graduate fellowships are a type of scholarship award that enables students at the graduate level to continue their studies in more depth. Students with fellowship awards are often engaged in detailed research and lab work , with the ultimate goal of writing and delivering a final dissertation that will earn a Master's or Doctoral degree. Fellowships offer graduate students sizable awards, allowing them to concentrate directly on their studies, and sparing them the added mental and financial distraction of regular employment. Graduate fellowships can also be considered tuition awards, as they pay a students full tuition for the duration of their graduate studies.
Fellowships are available to graduate students in every major collegiate discipline, and offer both financial assistance and scholastic prestige. A fellowship for graduate studies is a feather in the cap of any university student, and can open many professional doors following graduation. But competition is fierce for these highly coveted awards, and fellowships are limited. Students wishing to complete their graduate studies with the benefit of a fellowship award will need to meet stringent eligibility requirements, and will need to have shown a marked excellence in their undergraduate studies.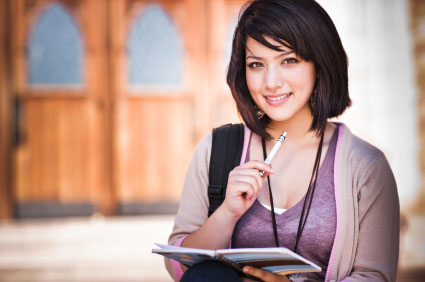 Where Can I Find Graduate Fellowships?
Graduate fellowships can be found for many different disciplines and areas of study. They may be sponsored by universities, professional associations or corporate entities. When you begin your search for a fellowship, the most useful tools you have are the research skills you've learned as a student, and the internet. A basic search of "fellowships for graduate students' will bring an avalanche of results, and you will need to narrow your focus to more specific search terms that define your particular area of study. For example, a search for 'graduate fellowship for archeology' brings more definite results like the Archeological Institute of America's Harriet and Leon Pomerance Fellowship for graduate students studying Aegean Bronze Age Archeology. This technique is applicable to all students, regardless of their field of study, and can be a fast and easy way of gathering information regarding the availability of graduate fellowships in your area of study..
Your college of choice is also a logical choice in your search for fellowship money. Most universities maintain a database of available scholarship and fellowship programs. Speak with your financial aid adviser, as well as the department head for your field of study, to find specific fellowship programs for which you may be eligible.
During your search for fellowships that may help you pay for your graduate studies, beware of services that charge a fee to match you with available scholarship and fellowship programs. These companies are merely selling you information that is available to you for free with just a bit of determined investigation.
Are There Any Unique Requirements for Graduate Fellowships
Students applying for a graduate fellowship should be prepared to meet much the same requirements necessary to receive any scholarship award, albeit with a higher degree of scrutiny and a more stringent set of rules. Students must maintain a certain GPA, usually a minimum of 3.5, and must be enrolled in a certain program at a specific university for the duration of the fellowship. Often, in order to qualify for a fellowship award the university you are attending much be currently conducting research in your graduate field. Don't be surprised if you have to rethink your college of choice when considering your graduate studies program. Also, should you change the direction of your field of study, or fall behind in your studies, you will immediately lose your fellowship award.
Fellowship recipients will be required to up date the award committee with regular progress reports detailing the ongoing status of their graduate studies. Ultimately, students will present their finished research dissertations to the college board for judgement, and to receive their final assessment n the form of a Master's or Doctorate degree.
Fellowships for graduate students, like scholarships for undergraduates, provide much needed funds for the continuing student. The requirements ore much more stringent, and the parameters of study much more defined, but financially they serve the same purpose. Putting higher education into the reach of deserving university students.