Cosmetology School Scholarship Programs
Cosmetology careers have become a necessary part of modern life. People take pride in their appearance, and professional cosmetologists are needed to help them achieve the best hair styles, makeup preferences and personal grooming standards. The desire to keep up with current trends means that the cosmetology industry strives to train professionals who are on the cutting edge in the field of art of beauty. The convenience of high-quality pampering has come into bloom as most Americans are looking for services beyond a simple hairstyle. These services also include facials and manicures. The fashion industry recognizes this, and they promote products that inspire beauty and youthfulness. The demand for these services increases steadily, and the world of cosmetology stands ready to adapt and grow in order to provide professional services to the ever-expanding number of well-groomed clientele.
A large number of those entering the field of cosmetology hope to gain skills that will allow them to compete for elite positions. Some will graduate and find work in places like Los Angeles or New York City, but the average cosmetology student will find a demand for their talents across the country in almost any city they choose. It is this high demand that has created stability and growth as the projected number of jobs in this occupation, according to the U.S. Bureau of Labor Statistics, will continue to grow from present year to 2020.
The legendary fashion designer Calvin Klein once said, "The best thing is to look natural, but it takes makeup to look natural." Those with the passion to bring out the truth of this statement in others will make cosmetology their chosen profession. Students with the skills and motivation to work hard in this job market are best served by finding a top-quality school that fits both their educational needs and financial situation. These institutions offer students in-depth courses in hair design, nail technology and skin care. They also provide hands-on experience that will ensure marketable skills upon course completion. The skills learned in cosmetology school will give the student the opportunity to land their first job and grow exponentially into the wide world of cosmetology. In this guide, we will explore the financial aid options available as scholarships.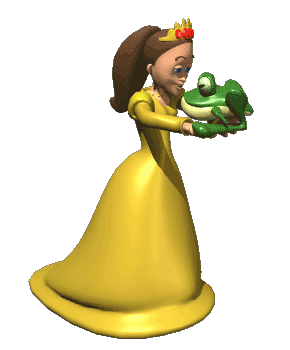 The Importance of Scholarships
Finding a way to pay for Cosmetology school is often difficult and confusing. Trying to find loans, scholarships and other forms of financial assistance can often overwhelm the student. It is without a doubt, a daunting task. The fact that these programs are outside of the traditional setting of four-year colleges means that these financial opportunities are more difficult to find. The cosmetology student aspires to a career that will supply them with life-long rewards and satisfaction, yet that can be confounded quickly by the thought of paying their way through school.
In comparison to other forms of schooling, cosmetology school can be less expensive, but that factor is dependent on the school's location. Students attending schools that are near major cities such as New York City or Los Angeles can be expected to pay $10,000 for the full program. Programs in rural areas may cost as low as $6,500. More specific training programs such as a licensed nail technician are likely to be priced at a lower rate as well. These can be between $3,000 and $5,000 depending on the location.
Some insightful cosmetics and skin-care product companies have begun offering cosmetology scholarships to qualifying students. Also, professional cosmetology organizations like the National Cosmetology Association have created their own scholarships. The scholarship opportunities are continue to grow in order to provide options for students hoping to obtain funds to attend the school of their choice. The cosmetology schools themselves have begun to create scholarship funds for qualified students as well.
Scholarship Programs
Cosmetology scholarship programs are available to give students who aspire to work in the industry a means to avoid student loans. Knowing they exist is the first step to finding financing for their education. Each student is left to navigate the often scattered resources to find these scholarship opportunities on their own. The information that we have assembled here makes that process easier by not only locating relevant scholarships, but providing information on who they are available to, how to apply and showing relevant sources of financial aid outside of the specific school.
After reading this information, students will be able to easily find scholarships that will help them pay for their chosen cosmetology training program. Scholarships exist in funds from community colleges, cosmetic companies, and professional organizations.
As the number of scholarship opportunities increase, it is becoming possible not only for new high school graduates to obtain financing, but those with continuing education needs as well. These scholarships can help the professional advance in their established cosmetology careers or provide the opportunity for a desired career change.
As with any scholarship, the students who receive the funds must meet set criteria which are specific to the organization offering the scholarship. The applications for scholarships often have questions that the students answer to prove their need and desire so the award can be given to a worthy candidate. The most common factors for scholarship requirements are good grades and proven financial need. There are some cosmetology scholarship funds that support specific minorities as well. These often come from private institutions. Other financial help comes from other associations and government funding organizations, which can be awarded to any deserving student regardless of race, religion or age.
We have listed the available scholarships by the groups they fall under.
Scholarships Based on Merit
Scholarships that are based on merit may be determined by the skills of the cosmetology student. Areas can include makeup, hair design, artistic or other abilities that will be specified during the application process. The scholarships may also be based on the student's academic performance.
National Educator Scholarship
This scholarship is also known as the "Gloria Sidell Scholarship" is for those students enrolled in the Educator Training Program. Two options exist for students to be eligible. The first is that the student completes the Empire Education Group's Cosmetology and Hairstyling Program. In addition, the student must have filed and application for state licensing before applying. Additional guidelines are a satisfactory progress report in attendance of 75 percent or above and satisfactory progress of academics of 80 percent or above are merit guidelines. The student also needs to have a recommendation from an instructor and complete an interview with the School Director. If the student has not completed the program, they must abide to the following: a current Cosmetology license, satisfactory progress in attendance of academics of 80 percent or above, an interview with the School Director, and a high school diploma or GED.
AHBAI Scholarship
In 1991, The American Health and Beauty Aids Institute or the AHBAI set up the Fred Luster, Sr. Education Foundation. He was a founding board member of AHBAI and founder of the Chicago-based Luster Products, Inc. The cosmetology student must be enrolled and accepted by a State Approved Cosmetic Art Training facility. In order to be considered for the scholarship, the candidate must have an 85 percent or higher average in school and must have completed a minimum of 300 hours. Additional qualities may improve the chances of being granted this scholarship. These include extracurricular activities, excellent attendance records and previous awards received. The scholarship award is a total of $3,000 awarded in $250 amounts each year for students enrolled in a cosmetology program.
Scholarships Based on Need
The student's financial situation is the primary factor in respect to these scholarships. Funds of this type can be used to cover all or part of cosmetology school tuition, which may include living expenses.
NCEA Esthetician Scholarship
The Esthetician Scholarship, which is given to esthetician students who demonstrate good performance in school and a financial need, awards $1,000 toward their education. A selection committee made up of National Coalition of Estheticians, Manufacturers, Distributors and Association members will appraise the application. It includes a 250-word typed essay of the student's financial situation and their desire to become an esthetician. The applicant must be enrolled and be attending an esthetician-only program. Other guidelines are that the enrollment must begin by the application deadline and the student must sustain at least 80 percent attendance and 80 percent grade average.
A related scholarship from the NCEA partnered with AACS is the Esthetician Scholarship Program through ACE - Access to Cosmetology Schools, a division of AACS. This will give the esthetician student a chance to receive a $1,000 scholarship while attending an AACS member school. Good performance and financial need must be demonstrated to be eligible.
Beauty Schools Marketing Group Scholarship
The Beauty Schools Marketing Group formulates a goal to make the dream of cosmetology school come true for four dedicated cosmetology students each year. This company has built two well known beauty school directory websites BeautySchoolsDirectory.com and BeautySchool.com. The cosmetology scholarship of $2,500 is handed out each quarter to cosmetology students attending a previously unattended cosmetology school. From the applicants, a scholarship winner will be chosen after completing a scholarship application form. The short answer questions on the form are about cosmetology industry issues and personal achievements. These answers must provide an explanation of the student's most meaningful achievement and how they believe that it will play a part in their future in cosmetology. Regarding industry issues, the student must state what issues they think are most important in the cosmetology industry today. After the deadline, the applications are reviewed and a winner is selected from all eligible scholarship applicants. For more information on this scholarship and the network of the Beauty Schools Marketing Group, interested parties should visit their cosmetology networking site MySocialBeauty.com. For more information about Beauty Schools Marketing Group, visit BeautySchoolsMarketingGroup.com. BSMG is a division of PlattForm Advertising.
Scholarships Based on Sociology
This particular type is based on the qualifiers by race, religion, or national origin. The final decision is based on several additional factors that are also taken into consideration.
Future Salon Professional Scholarship
This scholarship was created by the Regis Corporation in an effort to recognize an African American student as the future professional in the cosmetology industry. The applicant must submit an application to the Empire Education Group review committee. The student must meet all Empire Education Group admission requirements in addition to being a non-Pell eligible African American student. Each student will be judged on the basis of the application and financial need. This award can be up to $1,000. The applicant may not be a relative of an Empire or Regis employee.
Cosmetology Schools Scholarships
These scholarships are awarded to cosmetology students who are planning to attend courses at the school that is awarding the scholarship.
Kimber Cosmetology Scholarship
Idaho State University has an award named Robert and Irene Kimber Cosmetology Scholarship for cosmetology students. It is awarded annually to a student who demonstrates financial need. This cosmetology major must maintain a GPA of 2.0 or better.
Liza Warner Scholarship
In Albany, NY, Austin's School of Spa Technology or the Orlo School of Hair Design and Cosmetology offers the Liza Warner Scholarship. This scholarship is only for students entering either of these schools. It is awarded by the Community Foundation administers the scholarship. For more information contact finaid@austin.edu.
General Cosmetology Scholarships
This category is set for the general cosmetology scholarships given for various reasons. Scholarships may be awarded based on the academic achievement of a student whose associations are in line with the objectives of the sponsoring organization. These associations range from individual salons to private organizations. A company might give a scholarship to a student who is an employee's child or to an employee who is furthering their own education.
Empire Kids Peace Educational Endowment
Current or past residents who have been confirmed by approved representatives of a Kid's Peace Facility to have resided there within 6 months prior to submitting their application, or who currently reside at the facility, are eligible for the Empower Endowment application process. They must be a first time cosmetology student and meet all the admissions requirements.
It is awarded up to 5 times each year in the Empire Education Group.
Empire Gives Back Cosmetology Educational Endowment Program
After confirmation by and approved representative or counselor that the student currently resides at a local shelter, or has resided there within the previous 6 months, a student is eligible to apply for the Empire Gives Back scholarship. As this award can only go to first time cosmetology students, it is also necessary to meet all admissions requirements. This scholarship is only awarded once per school per year.
Joe Francis Haircare Scholarship
This scholarship was established in 1994 with the passing of a great leader in the barber/beauty industry after a long battle with cancer. This man was named Joe Francis and he had a final wish that his dream of offering careers to individuals with a desire to join the cosmetology industry be continued after his passing. His belief was that cosmetology students should have the same opportunities as those in other fields. In order to do this, he wanted to provide financial assistance to deserving students wanting to attend certified barber of cosmetology schools. This became the foundation of the Joe Francis Scholarship Foundation. It would memorialize the life and achievements of Joe Francis and would allow students to find their way into schools of cosmetology by offering $1,000 scholarships for students enrolled or applying for enrollment. Esthetician or Nail training students are not eligible.
APWU Vocational Scholarship Program
This is an example of a scholarship given to the children or grandchildren of an active APWU member. The student needs to be a high school senior and must be planning to attend an accredited vocational school or community college vocational program of his or her choice as a full-time student. The scholarship is open to those students who are attending for specialized training in such fields as culinary arts, medical or dental assistant, electrician, real estate, auto mechanic, certified IT/computer education, cosmetology, or massage therapy. The winner receives $1,000 scholarships annually for up to three years. There is at least one recipient from each of the five areas. Eligible programs can be of a nine-month to three-year duration.
High School Scholarship Programs
Empire Education Group
For high school seniors enrolled in the Empire Education Group's Cosmetology program in select locations, there is a scholarship available in the amounts of $1,500, $1,000 and $500. The specific location must be supported by Empire Education Group's Career Development Department High School Program. Each school's Executive Director must be contacted personally for this information. Once this is determined, the applicants are judged and selected by Empire's scholarship review board. The board is made up of salon/industry professionals from local communities. Children of Empire employees are not eligible.
Sport Clips Scholarship
Provided by the AACS this application presents an opportunity to be awarded a $1,000 scholarship. This scholarship is for Cosmetology students who intend to, or are already attending an AACS member school. The selection committee is made up of Sport Clips Area Developers, Team Leaders and SCI Support Team Members, who review all eligible applications. The limitless number of applicants from a member school is narrowed down to a limit of one scholarship recipient chosen from an individual school per year.
Farouk Systems USA/AACS Cosmetology Scholarship
This one is given to six cosmetology students. They must be attending AACS member schools in order to be awarded the $1,000 scholarship. These awards are provided by Farouk Systems USA. A committee meets during the AACS Annual Convention to decide and announce the winners.
Dream Shears/Trade Essentials Scholarship
Several students attending AACS member schools are will be eligible to receive this scholarship award. Scholarships are presented in the amount of $500 per student selected.
CND Scholarship
Through the ACE (Access to Cosmetology Education) Scholarship Program, the CND awards one student the amount of $500. This student must be enrolled in a Nail-only program from an AACS member school in order to receive a scholarship.
OPI Scholarships
From through the Schaeffer Family Foundation, cosmetology students attending AACS member schools are eligible to receive a scholarship in the amount of $500 from OPI. The applicant is judged on an essay and a recommendation for someone in the industry.
Pat Goins Memorial Scholarship
This award, provides respective cosmetology students who meet the qualifications with $1,000 scholarships. These students must be attending AACS member schools.
Aurie J. Gosnell Scholarship
In memory of Aurie J. Gosnell, a cosmetology student has the chance of being awarded a scholarship. This award is given annually. Applicants wishing to apply for the Aurie J. Gosnell Scholarship will need to complete the application with three signed letters of reference and a signed copy of the scholarship rules. Also, the student must submit and sign an essay about why the student wishes to enter the career, what influences play a role in this decision, and the future plans.
NCA Sally Beauty Scholarships
The National Cosmetology Association, since 1921, has become a pillar for the interests of the professional salon industry. NCA's membership has grown to include more than 25,000 salon owners, hairdressers, nail technicians, estheticians, educators and students. The NCA has developed into the world's largest association of salon professionals. This scholarship awards $10,000 to several beauty school students every year. Through the PBA/NCA, Professional Beauty Association/National Cosmetology Association and Sally Beauty Supply, the amounts are broken down into multiple scholarships. Seven scholarships of $1,000 go to high school graduates, under the age of 26, desiring to enter the cosmetology profession. Six scholarships of $500 to current NCA members for their use in pursuing advanced education at the college level. The amount and number of scholarships may change from year to year.
Alice Madden Barton Scholarships
Great Clips sponsors the Alice Madden Barton scholarships, which are awarded twice a year. These awards are given to current students, high school students and anyone interested in a career in cosmetology or barbering. The student must display a passion for the craft and the desire to further develop their skills.