Environmental Engineering Scholarships: Explore Your Options
With the growing emphasis on green technologies, and a revitalized concern for the environment, the last few decades have seen an expansion of opportunities for Environmental Engineering students. The range of specialties and fields of study continue to evolve, and the lines between chemical engineering, mechanical engineering and civil engineering have begun to overlap with that of environmental engineering. Along with this new interest in green technologies comes greater opportunities for college-bound students looking for scholarships dedicated to their chosen field.
The professional engineering sector is always looking for an influx of new talent with innovative ideas. Consequently, scholarship opportunities are developed to attract and encourage the best and the brightest engineering students. Environmental Engineering has an even greater demand for new talent, and college-bound students pursuing their studies in this field will find a host of scholarship opportunities that will help them defray the costs of a higher education.
As you begin your search for Environmental Engineering scholarships, you should give focus to your ultimate career goals.
What type of environmental engineering field do you wish to pursue?
What type of academic degree will you need to receive?
What field of industry do you imagine yourself entering?
Once you have specifically outlined your goals, you will be able to focus more clearly on the scholarships that directly pertain to your academic and professional career path. You will find scholarship opportunities from a number of different sources, each with it's own set of requirements and possible benefits. Refine your search, and concentrate on those scholarships that most closely match your educational goals.
The major sources for Environmental Engineering scholarships include:
Federal and State governments
Colleges and Universities
Private Industry and Professional Associations
Government Sources
Federal and State governments provide a number of lucrative scholarship opportunities for students in all fields of engineering studies. There is a current drive to expand and diversify the United States' workforce in all science related fields. This has led to increase in the number of scholarships, particularly for women and minorities, being offered by various government agencies.
The following examples will give you an idea of the scholarship opportunities being offered by Federal and State governments for environmental Engineering students. While this list is by no means exhaustive, it does highlight the potential awards available to college-bound engineering students.
The Ernest F Hollings Undergraduate Scholarship Program is sponsored by the National Oceanic and Atmospheric Administration (NOAA). This scholarship targets undergraduate students pursuing their studies in atmospheric science. Awards are $8000, and include a paid summer internship. Emphasis for these undergraduate scholarships is given to African-American, Hispanic and Native American applicants.
The Morris K. Udall Scholarship is Federally sponsored, and provides financial assistance to students pursuing degrees and careers with an emphasis on environmental issues. These include environmental engineering, green business, urban renewal and environmental law. Udall scholars receive $5,000 for tuition and books, and must be able to attend the Udall Scholars conference.
The Environmental Protection Agency (EPA) administers both graduate and undergraduate research fellowships. The EPA Star Graduate Fellowship offers up to $74,000 to cover a student's research costs, tuition, living and other expenses. Undergraduates are eligible to receive $17,500 per year plus a paid internship.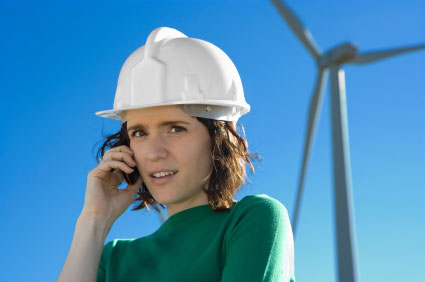 Colleges and Universities
The most fertile ground for Environmental Science and Engineering scholarships is your college or university of choice. Colleges like to attract the best and brightest to their campuses, and this desire provides great opportunities for students studying in high profile fields like science and engineering. Many colleges will have scholarships funded by private endowments, designed to specifically encourage interest in environmental studies, and these will be the programs to look for. Begin by contacting your college financial aid adviser for information regarding your school's scholarship programs.
Some examples will give you an idea of the types of programs that may be available at your college or university.
The University of Texas at Arlington sponsors several annual scholarships for students in their Civil and Environmental Engineering programs. Scholarship programs include theGene H. Carter/John J. Burgess Civil Engineering Scholarship, the V. T. Hancock Texas Water Utilities Association Environmental Scholarship , and the Halff Associates Scholarship . Award amounts range from $2000 to $10000.
The University of California at Irvine provides a number of scholarship opportunities through its Henry Samueli School of Engineering. Programs include the Jan Scherfig Scholarship for Freshmen, the Gary Guymon Scholarship for Sophomores, the Robin Shepherd Scholarship for Juniors.
The University of Florida's Department of Environmental Engineering Sciences offers a number of scholarship awards for both undergraduate and graduate students. These include the Dr. Dale Lundgren Scholarship, the Kenneth G. Hancock Memorial Student Award , and the SPICE Fellowship.
Professional Associations and Private Business Sources
Students looking for scholarships dedicated to Environmental Engineering studies will find many sources in the private sector. Private industry, and professional associations, provide a number of lucrative scholarship opportunities for students pursuing their environmental studies. With the current need for expansion and diversification in the national workforce, businesses and associations have begun to sponsor scholarship programs designed to attract and encourage new talent.
A few notable examples include:
The Ohio Academy of Science sponsors the Ohio Environmental Science and Environmental Engineering Undergraduate Scholarship Program is a merit based, non-renewable scholarship targeting students pursuing environmental studies at an Ohio college or university. Awards range from $1250 to $2500 depending on the duration of the course studies.
Brown and Caldwell, and environmental consulting firm, offers the Garr M. Jones Scholarship, the Minority Scholarship and the Dr. W. Wesley Eckenfelder Scholarship. All three scholarships target students pursuing their studies in Civil, Chemical or Environmental Engineering. Eligible students must maintain a 3.0 GPA or better to be considered for theses scholarships.
The Future Farmers of America sponsors a large number of lucrative scholarships for students pursuing environmental or agricultural studies. These scholarships are funded by partnering businesses and corporations, and the FFA awards a large number of scholarships every year. The Future Farmers of America boasts that "1 out of every 5 students" wins scholarship money.
These are only a few of the many opportunities open to students pursuing their studies in Environmental Engineering. For the college-bound student looking to make a career in this ever- growing field the opportunities are many, varied and can prove to be extremely lucrative.