/ Types
/ State Scholarships and Grants
How to Find State Funded College Scholarship and Grant Programs
Since state governments have a vested interest in assisting their residents with money for college, every state government offers grants and scholarships, which cost the college student nothing. Many states pride themselves on gathering funds for higher education, as part of an economic development strategy, and those funds are meted out annually to thousands of students just like you.
At the bottom of this page there is an A to Z list of individual states. You may use these to find the scholarship and grant programs for your home state. Here's what you must keep in mind when you dig into these resources…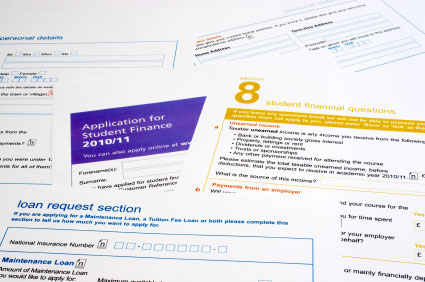 Filing the FAFSA
Absolutely no state government scholarships or grants are available to you unless you file the Free Application for Federal Student Aid (FAFSA) . You may file this form with the U.S. Department of Education online, and when you have completed that process you will find you can then apply for a range of low-cost and free student financial aid.
You must fill out the FAFSA form and file it with the federal government by the deadline, which will vary by state and school year. Your state government will work together with the federal government to utilize much of the same financial information contained on your FAFSA to make decisions about how to dole out various scholarships and grants for which you might qualify.
State Deadlines
Understand that your state government scholarship and grant programs have their own deadlines that could be quite different from that of the FAFSA. In fact, every source, from the federal government to the state government to each and every college and university to which you'll apply, will have an individual deadline. Tip: keep a calendar clearly marked with all the critical deadlines you'll need to be better prepared to tackle college applications.
Your state may even have a specific deadline by which it requires you to have filed the FAFSA in order to meet various funding guidelines. You'll be expected to manage your time independently when you reach college, so begin with your financial planning to enhance your success: file the FAFSA as early as you can, certainly by the earliest deadline noted on your calendar.
Types of State Funded College Aid
Typically most state governments maintain gift aid that provides assistance to the widest range of students possible. Here are the main types of scholarships and grants you'll see while searching for state funds:
Merit awards are generally offered in the form of scholarships. One of the most common prior to 2011 was the federal Robert C. Byrd Honors Scholarship Program available to outstanding high school seniors in every state. Unfortunately, this scholarship was discontinued in 2011, but many states offer similar scholarships for their own students.
Scholarships based on merit often require student candidates to have met particular academic metrics, such as a high GPA, SAT/ACT scores, or rigorous coursework. Some of these scholarships are also based on financial need and thus have family income requirements. Merit scholarships that offer renewal options also require that recipients sustain certain academic standards throughout the course of their college careers to stay eligible.
Need-based awards can come packaged as scholarships or grants and have additional criteria built in. However, you'll find that many states make grant programs available to thousands of students en masse, especially those with financial disadvantages. Awards may range from a few hundred dollars to full-tuition depending on the state and type of institution you'll attend. Financial information is usually derived from your FAFSA, which is the basis for all your financial aid applications.
Dependent awards are common for children of firefighters, law enforcement and emergency services personnel, veterans, victims of terror attacks, and foster children. If you're a dependent with a parent who was killed or disabled while serving the country or during the line of duty, chances are good that your state government provides partial to full-tuition scholarships and grants that can help offset your costs of attendance.
Career and study-specific scholarships and grants almost always are designed to fill a gaping hole in the state economy's work force. For example, two of the most common career-specific scholarship, grant and loan repayment programs offered by state governments are those for nurses and teachers. Why? Both types of professional are critical to a successful society, and both are in chronically short supply.
In general, state governments know one of the best ways to keep students studying and working within the state is to provide as much financial assistance to them as possible, provided they attend state schools. These tools are specifically used to encourage much-needed professional development. Student nurses – LPN, RN, undergraduate and graduate—can all locate monetary incentives very easily. The same is true for student teachers, particularly those willing to teach within a critical shortage area (usually math, science, or special education).
Remember, your state government provides some of the best free scholarship and grant money you can find. Visit your state's higher education website, where you'll find detailed information on each current program as well as applications and deadlines. Here is a sorted list of links to each state's higher education authority for your convenience: