Scholarships for Chinese Language Majors
Chinese has been designated as one of the critical needs languages, which means that the government is making a dramatic effort to expand the number of people studying this language in the United States.
Critical need languages are those in which the U.S. government has particular security interests, or a lack of government employees with sufficient faculty in the language.
The government's biggest challenge is getting students involved with studying these cultures and languages, which means that scholarship opportunities are plentiful for Chinese language scholars.
Federal Scholarships for Chinese Language Students
The National Security Education Program funds the Boren Scholarships and Fellowships, which are awarded to both undergraduate and graduate students.
Recipients of these awards are given a chance to enter intensive, total-immersion study abroad programs in exchange for one year's work in national security following their graduation. Since the program has started, the volume of U.S. students going to study in China has risen dramatically.
Undergrad scholarships may be up to $20,000, while grad fellowships are up to $30,000.
The Critical Language Studies program is sponsored by the Department of State.
In this program, qualified students may win a full-tuition scholarship to study abroad for a summer. Over the summer, the CLS Institute teaches students a critical need language, like Chinese.
Unlike the Boren Scholarship, this program doesn't require a service agreement. Instead, the goal is simply to encourage students to maintain language skills for their professional pursuits.
Scholarships from Colleges and Universities
Many college foreign language departments offer scholarships for students studying the Chinese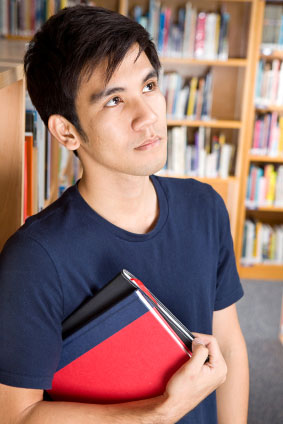 language, and these scholarships are becoming even more common as United States citizens recognize the need for more Chinese-speaking professionals.
The State University of New York's Levin Institute is coordinating with the Chinese Ministry of Education to allow students to travel to China for study at the Sichuan and Nanjing Universities.
Scholarships comprehensively cover the costs of education, except for travel expenses. A stipend for extra spending is also included.
Ohio State University's Department of East Asian Languages and Literatures has added a recent Chinese Language Scholarship. The award is open to high school seniors interested in attending OSU and studying Chinese.
Scholarships cover the full cost of tuition.
George Washington University's Sigur Center sponsors well-known scholarships for Chinese Language students in Taiwan or China. Eligible applicants may be undergraduate or graduate students. These are very competitive programs, but there is also substantial funding available, and anyone who would like to study Chinese abroad should look a similar program.
Finding Your Scholarship
The best and first step you can take to find other scholarships is to check with your university's foreign language department. You'll also want to check with the financial aid office, but searching for Chinese language scholarships is an exceptional case where you're more likely to find valuable information from the foreign language department.
When you know what's available, the next step is putting together a stellar application. This application will generally involve a statement of purpose, and you can find help writing your letter here and here.
You'll also want a letter of recommendation from a high school teacher or college professor who recognizes your strong work ethic and desire to succeed. If you have any foreign language experience with this teacher, particularly in Chinese, you'll be even better off.
Lastly, you might also need a resume. Many colleges and universities have career development offices where you can submit a resume and have someone review it for you, providing feedback on how to make it as effective as possible.
Good luck in your scholarship search, and remember that determination will not go unrewarded.