Communications Scholarships: Types and Sources
Communications majors are seeing exciting changes take place in their profession. For students in media and communications, the avenues for career specialization continue to expand. Communications embraces both technical and humanistic disciplines in one united field of study that thrives by incorporating recent developments like the widespread use of social media.
Communications students often specialize in advertising, media marketing, broadcasting for television and/or radio, journalism and new media, film and public relations. The number of skills required means many opportunities exist to apply for scholarships, and that number continues to grow. Here are two areas in which to focus your hunt for scholarship money:
Private sources
College and university sources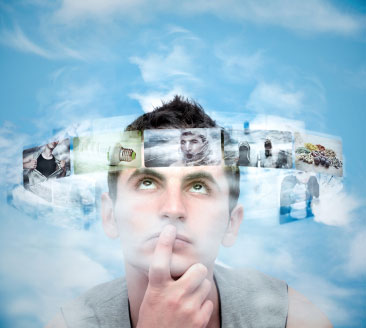 Private and Professional Sources for Communications Scholarships
The New York Women in Communications Foundation offers competitive annual awards. Eligible students must be residents of one of four states (New York, New Jersey, Connecticut, or Pennsylvania), U.S. citizens who live elsewhere, or enrolled in a communications program in New York City. Additional criteria include study in a communications related discipline (for example, (broadcasting, English, film, or digital media), and at minimum a GPA of 3.2.
Charter Communications sponsors a student scholarship program that is open to high school seniors from Minnesota, Wisconsin, and Illinois. Candidates must be enrolling in a college program related to some career field useful to the corporate sponsor, which includes communications, and a 3.0 GPA is required.
This cash award is worth $1,000, and is given to 10 students. You must submit a compelling short essay.
The D.C. Stipp Memorial Scholarship is handed out each year by the Dallas Society of Visual Communications Foundation. It goes to support students in visual arts, to prepare them for work in the visual communications industry.
To be eligible for this award, you must attend a DFW Metroplex high school, maintain a B average, and enter your own visual artwork in order to compete.
Communications Scholarships for Minorities
There are communications scholarships designed especially for member of racial or ethnic minorities. Here are two examples of such programs:
The Leonard M. Perryman Communications Scholarship for Racial Ethnic Minority Students is given by United Methodist Communications to undergraduate members of the United Methodist Church who wish to study religion journalism or mass communications. Students must also show academic achievement and journalistic ability.
The Jack G. Shaheen Mass Communications Scholarships go to Arab-American students who have kept at least a 3.0 GPA and plan to study in one of the following fields: journalism, radio, television, or film. They are distributed by the American-Arab Anti-Discrimination Committee.
College and University Communications-Related Scholarships
It is always recommended that you investigate the scholarships offered by the college or university you plan to attend. Keep in mind that many communications departments provide cash assistance to high school seniors in the hope of attracting talented students. Here are examples of school-based aid for communications students:
Washington State University students in the Edward R. Murrow College of Communications may explore a few dozen scholarships established for students in general communications studies. There are two scholarships set up just for female students, the Anita Busek Endowed Scholarship and the Diane Ballasiotes Memorial Scholarship.
College of Media students at the University of Illinois at Urbana-Champaign may apply for one of several dozen scholarships administered by the department. Awards include cash for students in fields like advertising, journalism, broadcast journalism, and journalism marketing. Some awards also include academic and/or financial need criteria.
And of course the College of Media offers special scholarships to minorities, including women.