/ Types
/ Community Service
Community Service Scholarships
Academic and athletic scholarships often consider the applicant's history of volunteer work and community service. Review boards like to have a well rounded sense of the applicant's character, in addition to the cold facts of their scholastic record. Extracurricular activities and community involvement can go a long way in helping a student win a desired scholarship.
However, it is important to note that there are a wide array of scholarship programs that focus solely on a student's history of community service. For those students who are dedicated to helping others, and who are regularly involved in volunteer work, community service scholarships offer an extra opportunity to find much needed funds to help pay for college.
Types of Community Service Scholarships
Community service scholarships take a number of different forms, and are available from many different sources. Some programs may be sponsored by charitable foundations or religious groups, while others are supported by corporations and the federal government. While some programs may offer straight scholarship awards for students with a solid history of community service and volunteer work, others may be work study programs or scholarship for service contracts that provide college funds in exchange for an agreed term of community service. Whatever the form the scholarship takes, civic minded students will find ample rewards for their volunteer work in the form of much needed cash for college.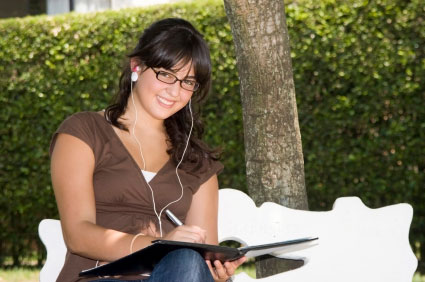 A few examples will help to illustrate the diversity, and availability, of community service scholarship programs that can help dedicated students pay for their college education. These examples cover the gamut of government and private sector organizations anxious to reward valuable community service and volunteer work with money that will help students pay for their college education.
As you can see from these few examples, there is a wide scope of available community service scholarships. Both the public and private sectors are eager to reward civic minded students with much needed money for college in exchange for their dedication to others in their communities.
How to Find Community Service Scholarships
Community Service Scholarships may be less well advertised than the more common academic and athletic programs, but they are easier to find than students may think. The first stop on your search for scholarships should be your high school guidance counselor and your college's financial aid adviser. They are routinely supplied with up to date information on all types of scholarship programs, and are pleased and eager to pass that information along to interested students.
Following your visit to your guidance counselors and financial aid advisers, the nest best source of information regarding community service scholarships is the internet. A general search for "community service scholarships" will bring a large number of applicable results for you to sift through. You may find it useful to narrow your search by specifying the type of volunteer work in which you have a strong history. For example, "community service scholarships for reading tutors", or "community service scholarships for hospital volunteers" will bring more specific results from your search engine.
Last, but certainly not least, go to the source. Discuss any scholarship opportunities with the heads of the charitable organizations with which you have been volunteering. If they don't sponsor programs themselves, they will often have information on organizations and associations that do. Also investigate what your church, mosque or synagogue may have to offer in the way of financial aid for students engage in volunteer work within the religious community.
Community Service Scholarships are an excellent way to find much needed funds for college while helping to give back to your community. In addition to the financial aid, you are also rewarded with life experience that will broaden and strengthen your personal character. If you volunteer on a regular basis, and enjoy helping others in your community, a community service scholarship may hold the answer to your search for funds to help you pay for your college education.