Zoology and Related Scholarships: How To Find Good Funding
The field of Zoology includes a variety of fields of study, including animal and wildlife management, conservation, ecology, and biology and marine biology. Students in any of these majors could easily set their sights on a career in zoology or zoo and aquarium management.
Straightforward "zoology" scholarships outside college and university realms are elusive. More commonly you'll find scholarships aimed at biology, wildlife conservation, and animal management.
Because this is a science field excellent opportunities for free college funding exist for ethnic minorities and in many cases, for women, as well.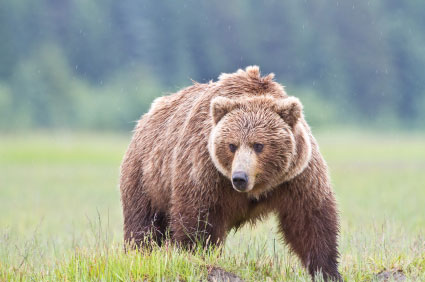 Zoology Scholarships
This list serves to offer an illustration of just how varied the scholarships may be for students majoring in Zoology or a closely related discipline.
The National Rifle Association Foundation funds the annual Women's Wildlife Management and Conservation Scholarship. Eligible applicants must be in their junior or senior year of undergraduate study and have a GPA of 3.0 or higher. Awards are $1,000 per academic year and renewable.
The Anheuser-Busch company, in partnership with the National Fish and Wildlife Association, awards the annual Budweiser Conservation Scholarship. Multiple $10,000 scholarships go to students across the country majoring in fields related to wildlife conservation, including zoology.
The Iowa State University's Natural Resource Ecology and Management department doles out a number of annual scholarships to students. Eligible applicants may be studying Animal Ecology, Aquatic Science or Wildlife Biology.
The Zoology Department at Southern Illinois University – Carbondale gives away a laundry list of scholarships each year. There is something for nearly everyone on this funding list, including non-traditional students pursuing Zoology, students in Ornithology, graduate students, undergraduate students, best thesis or dissertation, students in Fisheries and Wildlife studies, and students specializing in natural resource management.
The Department of Zoology at Michigan State University offers scholarships to both undergraduate and graduate students. Eligible candidates may apply for awards that help pay for research and field-work, as well as tuition scholarships for students in "vertebrate zoology. Awards range between $600 and $6,000.
The Goldwater Foundation awards the prestigious Goldwater Scholarships annually. Undergraduates studying in any of the sciences are eligible. Applicants must have stellar academic records to compete in this very lucrative program.
The Gates Millennium Scholarship program is similar to the Goldwater, but emphasizes minority participation in the scholarships. This as a means to diversify the STEM fields (Science, Technology, Engineering, and Math).
The Smithsonian National Zoological Park offers regular internship opportunities for undergraduate and graduate students majoring in zoology, veterinary zoological medicine, animal/wildlife management, and other closely related fields.