Comp Sci Scholarships: Top Resources for Free College Money
Computer science (abbreviated as CS or comp sci) is a college major guaranteed to give you access to a wide range of career options in fields like programming, networking, web design and IT management. In terms of available scholarship cash, it means you need to expand your focus to include all the possible donors who are willing to help finance your CS education. Many of them will be companies you may later wish to work for, names you will recognize like Cisco, Apple or Trend Micro.
Diversity in the CS realm means there exists a wealth of scholarships for students, especially ethnic minorities and women, who are interested in studying information technology. Up until recently, the large majority of college majors in CS programs were white and male. Women and minority students have not hitherto been encouraged to pursue the field, but that trend has reversed. Scholarships available to those underrepresented groups reflect that important social change.
Here's a comprehensive list of places to go in creating a viable financial plan to put yourself through school. Each of these sources gives you realistic opportunities to qualify for financial aid at no cost to yourself.
Federal and state governments
Colleges and universities
Private sources
Professional associations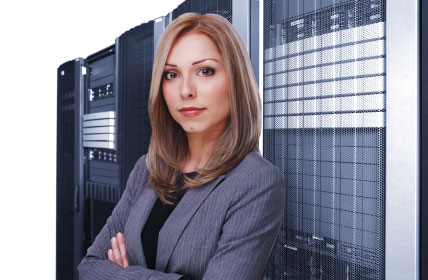 Government Sources for Computer Science Scholarships
Government aid is always an option for students searching for any type of science or technology scholarships. Those disciplines always need new recruits, and also lack the diversity so prized in today's workforce. Of particular abundance are scholarships and scholarships-for-service aimed at students studying cybersecurity, IT security management, cryptography, and other highly specialized fields closely related to national security.
The Department of Defense (DoD) runs a competitive and popular program offering Information Assurance Scholarships, which are a scholarship-for-service opportunity. Juniors and seniors in undergraduate degree programs as well as graduate students may qualify for scholarships covering full tuition, books and fees in return for their IT service in the DoD.
The Department of Homeland Security (DHS) usually offers a number of undergraduate and graduate scholarships annually, including internships, fellowships, and training. These programs vary in area of study, embracing any branch of science, technology, engineering or mathematics that's related to DHS research. You will need to check the current information, because the program was temporarily suspended for 2012.
Colleges and Universities
Many students, particularly at the undergraduate level, miss out on many of the scholarships available through their own colleges and universities. You can avoid this common pitfall by thoroughly researching the information your school provides. Besides the general academic scholarships you can find through the financial aid or scholarship office, there are many scholarships endowed for students fitting particular criteria (for example, a certain field of study or level of participation in extracurricular service work).
You should also search materials collected by your computer science department to locate benefits like academic awards or valuable research and travel scholarships. Business networking principles, when applied to your scholarship hunt, generally turn up interesting leads you might otherwise have overlooked.
Some government scholarships must be sought through your education institution. Here's a good example:
The National Science Foundation (NSF) is the government agency tasked with furthering scientific development in America, and it supplies about 20% of the research money used by universities. They also bestow the NSF Scholarships in Science, Technology, Engineering, and Mathematics (S-STEM). Remember, you can only obtain these funds through your financial aid office.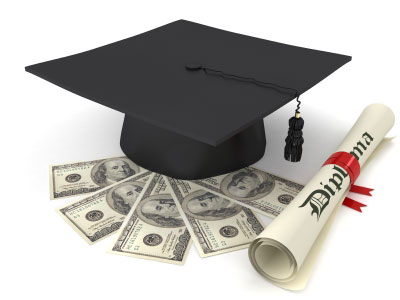 Private Sources for Computer Science Scholarships
"Private sources," in this case, means primarily scholarships given out by corporations. The majority of your opportunities will probably come from such sources, who will be also be potential employers later on. Of particular interest to you should be major companies in the IT sector: look at computer hardware manufacturers, software developers, cloud storage providers, and so on.
Many offer college scholarships with an eye toward recruitment. Expect big scholarships from corporate sponsors to come bundled with paid internships, often required. Their motive is simple: they want to assure themselves a chance to net fresh college talent like yours. Begin by looking for companies located in an area known for technology businesses, because that's your quickest path to acquiring valuable professional contacts during your internships. Here are a few examples to help you get started:
Microsoft, one of the major players in the IT marketplace, is always shopping for the next "genius." The company extends valuable paid internships to undergraduate students. They also fund research, particularly through their PhD Scholarship and associated fellowships program.
Their diversity scholarships are offered annually to underrepresented minorities, students with disabilities, and women. For example, the Blacks at Microsoft Scholarships (BAM) is one part of the diversity effort, and the Graduate Women's Scholarship is another.
Google, not to be outdone, has assembled a long list of scholarships in which it extends heavy funding. The Google Anita Borg Memorial Scholarship is one of the best known. It is open to undergraduate and graduate women studying computer science. Other Google scholarships focus on adding diversity to the industry mix: the disabled, veterans, and African-American and Hispanic students are all beneficiaries of various Google scholarships.
Professional Organizations
We urge you to include professional sources in your list of computer science scholarship possibilities. Here you should take a close look at the various types of IT associations, because most offer student members scholarships for academics, research and travel.
The IEEE, CompTIA and many other associations designed for computer professionals offer various types of student awards, including scholarships and fellowships for undergraduates, graduates and post-graduate scholars.