Why Mechanical Engineering Scholarships are So Good
Mechanical Engineers continue to be in high demand throughout American industry. Students pursuing a degree in Mechanical Engineering enjoy a wide range of career opportunities, from traditional jobs in the automotive and airline industries, to exciting positions in cutting edge fields like robotics and nanotechnology. For students with an aptitude for mechanics, and an interest in machinery and engines, a degree in mechanical engineering can be the gateway to a bright future.
Popular Scholarship Sources for Mechanical Engineering Students
The current push to expand and improve the country's industrial output, and to return to the days innovation and invention, has led to an outpouring of financial aid for students pursuing degrees and careers in vital disciplines like Mechanical Engineering. Scholarships are abundant, and particular attention is being given to encouraging and supporting women and minority students in an effort to expand and diversify the professional engineering field.
Popular sources for Mechanical Engineering scholarships include:
The Federal government
Colleges and universities
Private and professional organizations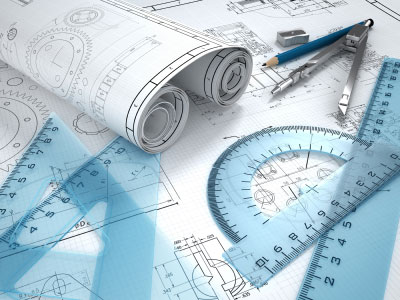 Mechanical Engineering Scholarships from Government Sources
Scholarships for Mechanical Engineering students can be found through a number of government agencies. While direct scholarships from the Federal government are rare, departments and agencies that depend on the skill and expertise of engineers routinely sponsor scholarships and grants as a way of encouraging, supporting and ultimately retaining new talent. Look to those Federal agencies that have close ties to the professional engineering community, and that routinely employ mechanical engineers.
A couple of notable examples will give you a better idea of what government agencies to investigate when looking for scholarship money for your mechanical engineering studies.
Colleges and Universities for Mechanical Engineering Scholarships
Most universities and colleges with engineering departments provide some level of financial aid for their enrolled students. Beyond the general merit-based and need-based awards, students will find a number of dedicated scholarship opportunities targeting mechanical engineering students. Available programs will vary from college to college, and you should speak with your schools financial aid adviser for details on scholarship programs that may be open to you. Also speak with the head of the university's School of Engineering to learn about scholarships for which you can apply.
Some examples will give you a better idea of what may be available from your college or university.
Private and Professional Sources
The greatest source for Mechanical Engineering scholarships is the private sector. Professional associations, corporations and manufacturers all have a vested interest in supporting the next generation of mechanical engineers. They know that today's students are the innovators of tomorrow, and it will be the next generation of mechanical engineers that will drive future waves of industrial and commercial progress.
Consider the following examples of scholarship programs supported by the private sector:
As you can see professional associations and corporations drive a great deal of the available scholarships for mechanical engineering students. But whether you secure a scholarship from a corporation or the government, a university or an advocacy association, you can be secure in the knowledge that a degree in mechanical engineering will set you on a solid and lucrative career path.