Human Resource Students: Tips for Finding Scholarships
The field of human resources is fast becoming a cornerstone of any enterprise's success. Whether manufacturer, service provider or educational institution, any business that employs a workforce must retain at least one human resources expert. Years ago, these employees did little more than secretarial work, filing employees' applications and resumes while tracking disciplinary actions and other minutiae of employee history. Today, labor and employment management is a complex area of knowledge in which companies must hire skilled personnel or remain on the losing end of legal enforcement because they have unwittingly failed to follow regulations.
If you're specializing in human resource management or human capital management, you are entering a field where you'll be much in demand. Your professional toolkit will include HR strategy, conflict resolution, legal savvy, ability to communicate, and the essential intangible quality that lets you handle people with ease. Since most human resource management majors are housed in a school's business department, chances are you will acquire many skills related to business administration, from marketing to organizational structure and business economics.
Scholarships will come primarily from your college or university, or from corporations and professional organizations.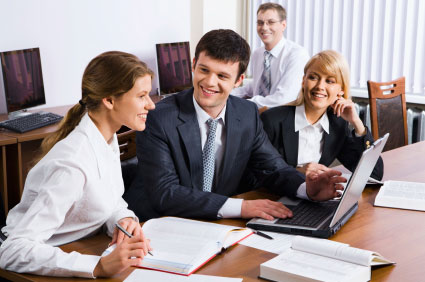 College and University Sources
If you're majoring in human resource management, then you must explore the scholarships available through your own institution. Most offer some funds for both undergraduate and graduate students following a course of study in human resources. Here are some good examples of what individual schools have to offer their human resources students:
The University of Illinois' School of Labor and Employment Relations actively involves corporate partners in providing scholarship aid to students. That is true at schools all over the country, because corporations always donate generously to ensure a steady supply of well-trained graduates to fill their human resources departments.
Private Sources
It is advisable to narrow down your specific human resources career focus, because that will help you locate the scholarship options best suited to your educational path. When you settle on a distinct, concrete goal and bend all your efforts toward achieving it, your resolve will communicate itself to everyone you deal with, which is an excellent way to pursue a professional education. When you know your own mind, you'll be able to avoid wasting time by applying for too many scholarships, none of which is a particularly good fit for what you have planned as a career.
Professional organizations are one of the most fruitful sources for student scholarships. Here are some helpful examples:
The Society for Human Resource Management (SHRM) sponsors scholarships out of its foundation funding. Awards are open to student members pursuing careers in human resource management. Fifty scholarships are given annually, to both undergraduates and graduates. The Undergraduate Education Awards and the Lisa Burke Award are worth $2,500 each. The Graduate Education Awards are in the amount of $5,000, and the new Assurance of Learning Assessment brings $200.
Various regional chapters of the SHRM also sponsor student scholarships, for which applicants must usually be student members of the chapter. For instance, the San Diego chapter sponsors a scholarship . The Emerald Coast Chapter has assembled a very useful scholarship resource.
The International Public Management Association for Human Resources offers awards of $1,000 to the children of IPMA-HR members who are studying human resource management.
You'll be pleasantly surprised how many of these resources you'll be able to locate once you start to look on your own, and get out there with your applications.