Nursing Scholarships
The current shortage of qualified nurses in the United States has led to an upswing in the amount of scholarships and grants available to students looking to enter the healthcare system as RN's or physicians assistants. However, while there are more opportunities for nursing scholarships than ever before, competition is still very high for these sources of financial aid and students need to know where to look to maximize their chances.
Finding Nursing Scholarships
Finding the right nursing scholarship for you will take some diligent research, both online and in person. Scholarship opportunities are available from a number of different sources including professional nursing associations, corporations, affirmative action groups, as well as colleges and universities.
Nursing scholarships run the gamut from programs aimed at undergraduate students just beginning their medical studies, to specific programs designed at graduate students looking to specialize in a particular nursing discipline such as mental health nursing, pediatric or geriatric nursing and terminal illness care. With a little research you can easily find the scholarship that fits your needs as a new or continuing nursing student.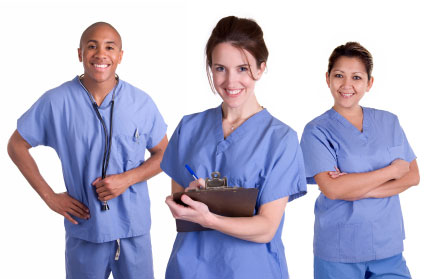 Professional Organizations
There are many professional nursing associations and organizations across the country that offer scholarship and grant programs designed to encourage young students to enter the nursing field, or current students to expand their studies. Often these programs will be sponsored by professional associations looking to promote the advancement of specific minority groups in the nursing profession and can be very beneficial to women and other minority students looking to find a place in the healthcare system. A few of the most notable associations offering scholarships include:
The American Association of Critical Care Nurses offers a number of scholarships for member students who are pursuing studies beyond a traditional entry level nursing program. Qualifying applicants can receive up to $1500 per semester to defray their tuition costs.
The National Student Nurses Association offers scholarships for undergraduate and graduate degree seekers currently enrolled in associate, masters or doctorate degree programs at an accredited university.
The National Association of Hispanic Nurses offers annual scholarships to Hispanic-American students enrolled in any level of a nursing program. The NAHN also offers specific scholarships to students pursuing a masters in maternal-child nursing.
These associations and many more are devoted to helping students find their place in the nursing field. The American Association of Colleges of Nursing is a wonderful source of information regarding all aspects of a career in nursing, and can help students and working nurses find scholarship opportunities to fit their academic and career goals.
Colleges and Universities
Look into what your college of choice has to offer in the way of scholarships for nursing students, as well as general studies scholarships. Most colleges and universities offer some form of scholarship programs for qualifying students. These are generally merit-based, but some do offer need-based programs as well. Check with your colleges financial aid adviser, as well as the department head of your nursing program, to find what scholarships are being made available by your university.
Many universities have received endowments from private individuals to help them make scholarship funds available to deserving students. Here are some samples of the type of scholarship program you will be looking for, though each college will have different programs.
The Bender Family Endowed Scholarship is administered by the University of Central Florida College of Nursing and is awarded annually to students attending UCF and maintaining a 3.0 GPA, are currently enrolled as a full time student and have demonstrated sufficient financial need.
Mercy College of Iowa is a faith based charity funded college that offers a number of different and lucrative scholarships and grants to qualifying students. Scholarships include the Sister Mary Zita Endowment Nursing scholarship, the Leona Sweeney Endowed Scholarship and several others.
With some perseverance you will be able to find quite a few suitable scholarships through your college. Be mindful of application deadlines as university scholarships are highly competitive and a late application will immediately put you out of the running.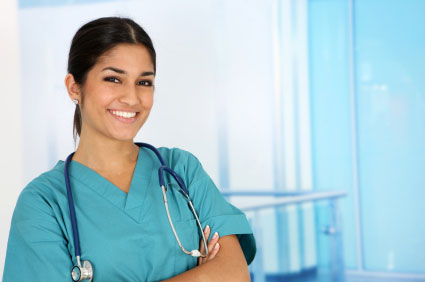 Internet Searches
Using the internet as a resource for finding the right scholarship to meet your needs helps to place you in control of your educational destiny. There are many organizations, both private and public, that regularly offer scholarships and grants to deserving students. Key into specific search phrases beyond the general 'nursing scholarship' by adding the name of your college ('Michigan State nursing scholarship'), your field of interest ('mental health nursing scholarship') or something specific about yourself ('African-American nursing scholarship'). These tips will help you find and apply for scholarship programs specific to your needs as a student as well as your ultimate career goals.
Don't Limit Yourself
While it is good to be specific in your scholarship searches, don't become so narrowly focused that you neglect any general scholarship or grant awards as well. Always look to the Federal government for financial aid opportunities. Fill out and submit your Free Application for Federal Student Aid (FAFSA), and research any government grants or scholarships that may be available to you. Women and minority groups will find a number of Federal, state and private programs available designed to expand and diversify the healthcare workforce.
Also consider the opportunities available through the U.S. Navy and the U.S. Army. Students looking for financial aid may find that the armed forces offers attractive options for obtaining a nursing degree while serving your country.
The avenues to scholarship funding for nursing students are many and diverse. With the proper amount of diligence and the desire to help others you'll soon find yourself immersed in your nursing studies and on your way to a career in the healthcare system.