Find Money for School: Scholarships for Accounting Majors
Accountancy is a solid, stable and lucrative profession that remains in constant demand. Small businesses and large corporations alike rely on certified accountants to keep them productive and successful. For college-bound students planning their future careers, accountancy offers many paths to successful employment.
Like all professional degrees, accountancy requires an investment in your college education. While the rewards can be substantial, the costs of your education will be sizable and most students will need some form of financial aid to help them pay for college. Luckily, there are a number of very lucrative scholarship programs available to student pursuing a degree, and ultimately a career, in accounting.
The prime sources for scholarships benefiting accounting majors include::
The Federal government
Private and professional organizations
Colleges and universities
Government Scholarships for Accounting Majors
While the Federal government does not offer specific Accounting scholarships, they do provide a number of successful financial aid programs for students pursuing all fields of study. Aside from the Pell grant, which is available to all students who can demonstrate the required financial need and academic achievement, the government offers low cost loan programs designed to help students realize their educational goals.
Accounting majors, particularly women and minorities, may find it possible to make use of the National Science Foundation's STEM Scholarship. This scholarship program is designed to encourage and support students engaged in the study of science, technology, engineering and mathematics. Accounting students will find that they fall under the larger umbrella of mathematics studies, and may qualify for some level of scholarship funding. State governments alos provide STEM scholarships, and students should investigate the programs offered by their state's Department of Higher Education.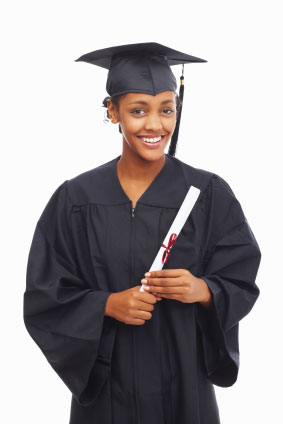 Private and Professional Sources
In the Accounting and finance sectors, private and professional organizations play a key role in providing scholarships for students at all levels of the education ladder. Undergraduate and graduate students will find scholarship programs designed to help defray the costs of their education, while post-doctoral students will find fellowships and research grants to help them complete their studies.
Some of the best known privately supported scholarship programs include:
Accounting Scholarships from Colleges and Universities
Students should look to their college or university for scholarship programs dedicated to Accounting majors. Many universities offer financial aid programs through their Schools of Business, and Accounting majors will want to speak with their financial aid advisers and department heads to leaern about any and all available scholarships.
A few examples will get you started, and will give you an idea of the types of programs that may be available at your school.
The College of Business Administration at the University of Missouri-St. Louis offers two annual scholarships. The Community College Merit Scholarship and the Enterprise Holdings Financial Opportunity Drivers Scholarship. Both are applicable to Accounting majors at the undergraduate and graduate levels.
The College of Business at Illinois State University provides a number of scholarships applicable to Accounting majors. The Nims Associates Award, the Outstanding Accounting Student Scholarship and the Charles H. Earp Memorial Scholarship are all merit based awards available to Illinois State University students who maintain a minimum 3.0 GPA.
Auburn University's College of Business offers scholarship opportunities for both resident students and incoming transfer students pursuing a degree in Accountancy. The school awards more than $460,000 annually in scholarships to qualifying students.
Accounting can be a lucrative career choice, and the possibilities of scholarship funding are varied and numerous. With a little research you can find financial aid programs, both public and private, that will help put you firmly on the path to a career as a degree holding accountant.