Healthcare Administration: Source List for Scholarships
The healthcare industry in America is expected to continue its strong growth trend through the 21st century, meaning the field of healthcare administration will require as many new college graduates as universities can produce. For that process to succeed, experienced healthcare professionals, like nurses and allied health workers, must be convinced to pursue advanced degrees so they can migrate into management and administrative roles where their valuable experience can be most effective.
The alternative is to encourage students to enter healthcare administration as undergraduates rather than changing careers later on, which is a more direct route to management at a younger age. That goal is appealing in its own right, and when students realize there's available scholarship funding to support it, healthcare administration becomes a deservedly sought-after course of study.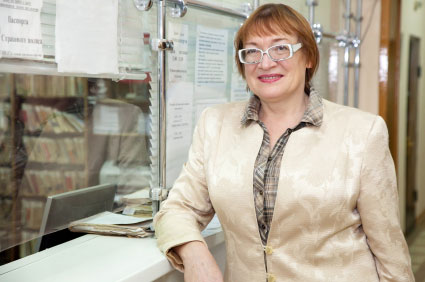 Private Sources for Healthcare Administration Scholarships
Here are a few representative examples of the many private scholarships available to healthcare administration students:
The Association of University Programs in Health Administration (AUPHA) is a large group of teachers, students, professionals, schools, and other organizations dedicated to providing educational opportunities in healthcare management. AUPHA offers a selection of scholarships intended to finance the training of healthcare administration students in particular, as you can see on this page of helpful links.
AUPHA has four scholarships of its own, and posts a list of other awards handed out by similar associations.
The Healthcare Information and Management System Society (HIMSS) has a philanthropic arm that sponsors the Healthcare Information Management Systems Scholarship. One award worth $5,000 is distributed at each of the undergraduate, graduate and PhD levels.
A second $5,000 scholarship, the Richard P. Covert, Ph.D., LFHIMSS Scholarship for Management Systems, goes to an outstanding student who has demonstrated achievement in the field of healthcare management systems engineering.
Four state and regional chapters (New York, Florida, New England, and Northern California) within the HIMSS offer their own scholarships to healthcare administration students. You can find details on the chapters' individual sites.
The American College of Healthcare Executives (ACHE) administers a number of very well-known scholarships, as you will see if you click the "Scholarships and Awards" link to pull down a list. The scholarships are given primarily for post-baccalaureate education, and the ACHE even sponsors a diversity internship for eligible graduate students.
College and University Sources
Never make the mistake of forgetting the scholarship opportunities made available to you through your college, because they're often plentiful and lucrative. Beyond the general scholarships for merit and need offered through your school's financial aid office, you should ask the staff of your particular department for a list of any healthcare scholarships or other types of assistance for which you may be eligible. Here are some examples of monetary help you can find at various universities:
The University of Minnesota's Division of Health Policy and Management raises funds every year to help support its enrolled undergraduates and graduates. Its masters program recently announced a new endowment committee, established in order to fund new scholarships.
California State University-Long Beach (CSULB) sponsors the privately funded Latino Healthcare Professionals Project (LHPP). This program underwrites healthcare management education for eligible Latino students, who must be first-generation, bilingual college students at CSULB.
Since these awards are funded by private healthcare companies, they depend entirely upon whatever funding those businesses can allocate. Make sure you check the LHPP page for current availability.
Appalachian State University, located in North Carolina, offers healthcare administration scholarships through its Department of Nutrition and Health Care Management for physician office management and long-term care management.