Special Ed Student Scholarship Programs
Special Education teachers are currently in high demand. The shortage of qualified Special Ed teachers across the country has resulted in Special Education being designated a critical need discipline. In an effort to expand the pool of Special Education teachers, particularly in rural and urban school settings, many Federal, State and independent grant and scholarships programs have become available.
As a Special Education teacher you will be working with students of all ages and levels of educations. You will be providing much needed educational opportunities to students with both physical and learning disabilities. It is a very challenging career path, and equally as rewarding.
For the right student, there are a number of lucrative financial aid opportunities available in the critical fields of Special Eduction.
Federal Scholarships
The Federal government offers a number of scholarship and grant programs designed to benefit education students. Some, like the Pell grant, are open to all undergraduates regardless of major, and are good sources for financial aid for the Special Education student just entering college.
Students pursuing a career in teaching, and in Special Education in particular, can apply to the Federal government's TEACH Grant Program. While not strictly a scholarship, this program awards money to qualifying students who are currently studying to become teachers. The TEACH program is a 'service grant', or 'service scholarship', requiring recipients to agree to a minimum term of teaching service in exchange for much needed college funds. These contracts may require teachers to serve in critically under-staffed urban or rural schools, as well as specifying service in critical need fields of education. Special Education teachers fall under this remit, and are often given priority over general education students.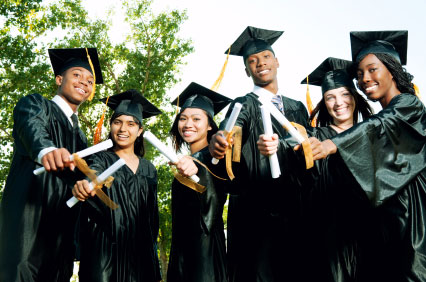 State Scholarships
Many states are currently facing shortages of qualified Special Ed teachers, and offer specific grants, scholarships and loan forgiveness programs for those students pursuing a career in teaching. These programs are designed to increase the state's pool of qualified teachers, and keep them working within the individual states education system. Your college financial aid adviser can give you specific information about what is available in your state.
Some example of the types of programs available across the country include:
The Indiana the Minority Teacher/Special Services Scholarship is dedicated to putting minority student teachers into state jobs an to increasing the number of qualified in state Special Education teachers. These assistance scholarships offer up to $1,000 annually to qualified teaching students attending on of Indiana's state universities.
Washington State's Future Teachers Conditional Scholarship and Loan Repayment Program provides financial assistance to resident students studying for their certification as a Special Education teacher. Scholarship awards can be as much as $2,450 annually. Recipients must agree to teach Special Education in a Washington state school following graduation.
The Future Teachers of North Carolina Scholarship offers an annual scholarship of $6,500 to eligible students pursuing a teaching degree in a critical need field such as mathematics, science or Special Education. In exchange recipients must agree to take up a teaching position at a North Carolina school within five years of graduation
To find out what programs may be available in your state, contact your college financial adviser and search the authorized website for your State government. The Federal government also provides information on which states are currently experiencing teacher shortages, and the programs that are available to help meet their critical need. Visit the Office of Post Secondary Education for more information.
Colleges and Other Sources for Special Education Scholarships
Many universities offer scholarship opportunities to qualified teaching students entering the Special Education field. These programs will vary from college to college, and you should contact your financial aid adviser to find the scholarship program that best suits your needs and goals. Also search your college's authorized website to learn all about the scholarships, grants and loan forgiveness programs that are being offered to education students.
Some examples of the type of programs you will be looking for include:
National and regional organizations devoted to serving the needs of the disabled are also a good source of financial aid for students pursuing a career in special education. Begin your search by matching your field of interest with national organizations devoted to the welfare and advancement of people with that specific disability. For example, if you would like to become an educator who specializes in working with autistic children,contact associations and organizations dedicated to the needs of people with autism and their families. Finding these scholarships and grants will take time and research, but your diligence will be rewarded.
Special Education teachers are in short supply across the country, and resources are available to help students pursue their careers in this critical field. As a Special Eduction teacher you will do more than just educate your students, you will open up the world to them and give them the tools they need to enjoy the best that life has to offer.