/ Types
/ Weird Scholarships
Scholarships that are Odd and Unsual
Most students are aware of broad range of scholarship opportunities available to them. We are all aware of the Federal need-based scholarship, the academic and athletic scholarship and even the corporate field specific scholarship. But there are many more scholarship possibilities out there than you may realize, and some of them can sound a little odd. But, unusual scholarships make the process of searching for financial aid just that little bit more interesting.
Generally when applying for scholarships you you will find yourself filling in similar forms, writing similar essays and digesting directions that demand similar responses. That's where the unusual or odd scholarship takes a much different course. These scholarships may have what seem like odd requirements, but the awards can be just as lucrative is standard scholarships.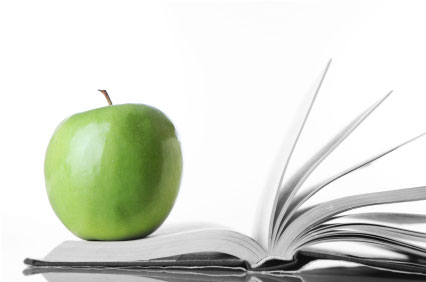 Types of Weird and Unusual Scholarships
There are many unusual scholarships available to the intrepid student, and it would take a dissertation to outline each and every one of them. However, we can take the time to look at a few of these unique and often times peculiar avenues of financial aid.
Unusual scholarships are often based on odd characteristics or specific talents. For example,there is a dedicated scholarship program, the Frederick and Mary F Beckley Left Handed Scholarship, that awards between $1000 and $1,500 annually to south-paw students attending Juniata College.
One of the more unique scholarships out there is the Stuck At Prom Scholarship sponsored by Duck Brand Duct Tape. Applicants for this scholarship must attend their high school prom in dresses and suits made entirely from Duck Brand duct tape. While this sounds outlandish, the award is $2,500! Not too shabby for a duct tape dress. There are many wild and wooly scholarship opportunities to be found if you do a little leg work, and keep yourself open to the bizarre and unusual.
However, not all of the less obvious avenues for scholarship money involve cooky outfits or bizarre talents. Many off-the-beaten-path scholarships are much more sensible, if not more widely advertised. Many heritage based scholarships are available through national clubs and organizations promoting the advancement of members of their ethnic community. The National Italian American Foundation, for example, offers annual scholarships of $2,000 to $12,000 to students of Italian-American heritage. Many other national foundations, like the German-American Heritage Foundation and the Japanese American Citizens League offer similar scholarships awards every year.
Students with particular interest will find a variety of scholarship opportunities devoted to their specific passion. Bird watchers, as an example, can benefit from the Royal Naval Bird Watching Society's scholarship. Avid accordionists may find they qualify for the Arizona Accordion Clubs annual scholarship award. Whatever your field of interest, or hobby to which you are devoted, you can likely find a scholarship program dedicated to helping you finacne your college education.
How to Find Weird and Unusual Scholarships
Finding unusual or odd scholarship programs is easier than you may think. An internet search will reveal a large number of helpful results. You can search by unusual interest or activity, tagging it with the word scholarship, as in 'Barbecue scholarship' which results in the information that Famous Dave's sponsors a $4,000 annual scholarship program. Your high school counselor and the financial aid office of the college you plan on attending may also be able to put you on the trail of an off-the-beaten-path scholarship.
In this fast paced modern world it may be easy to forget about your local library. There are many books on the topic of scholarships that can help you locate valuable resources beyond the standard scholarship arena. Of course, make sure you check up on the validity of each scholarship that interests you. Call the contact number or search the web for the award. If everything looks good, then get that application in, pronto.
Unusual scholarships are like any other scholarship when you get right down to it. Their subject matter may sometimes seem a little off-the-wall, but they are being made available by sponsors who all have one thing in common. They want to help students make their college dreams a reality.