Real World Chances of Getting College Athletic Scholarships
Athletic scholarships are often thought of in the strictest terms, as being only available to elite athletes. While this is broadly true, and major universities are always competing to bring the very best athletes to their campuses, there remains an abundance of scholarship opportunities for good solid athletic performers. Athletic scholarships can be found that reward all levels of excellence, not only star players.
Scholarships for football, baseball, and basketball are perhaps the most highly visible, but they are by no means the only sports that provide scholarship opportunities to eligible college-bound students. There are scholarships for wrestling, track and field, swimming and ice hockey; as well as less commonly played sports such as golf, lacrosse and fencing. The college-bound athlete will find that there area vast array of scholarships devoted to all manner of sporting activities.
Athletic Associations and Athletic Scholarships
There are three major collegiate sports associations which sanction athletic scholarships. The National Collegiate Athletic Association (NCAA), the National Association of Intercollegiate Athletics (NAIA) and the National Junior College Athletic Association (NJCAA). These associations regulate the manner in which college level athletics are managed, and how scholarships are distributed and administered.
What are the main differences between the athletic associations?
National athletic associations monitor and manage collegiate level sports. Through these associations rules of conduct, sportsmanship and financial aid are set and enforced. It is also through the three major athletics associations that scholarship limits are set, and eligibility requirements are codified.
The NAIA works in cooperation with more than 300 accredited colleges. Their mission statement is to encourage excellence in collegiate athletics and academics. They support 13 college level sports, including football, basketball and baseball; as well as tennis, golf, swimming and track & field. The NAIA sponsors and regulates scholarship programs in all of it's affiliated colleges.
The NJCAA works with more than 250 community and junior colleges across the country. They support all major college level sports, including basketball, baseball and football in all three divisions. The NJCAA also supports lacrosse, golf,tennis, wrestling and many more collegiate level athletics programs. Scholarships are supported by the NJCAA through their companion colleges across the country.
The NCAA member schools include many of the most prestigious universities in the nation. They are also the largest supporter of collegiate level athletics in the country, sponsoring a wide range of sports from basketball to track and field; football to gymnastics. The NCAA sponsors 22 sports in 3 divisions, and sponsors scholarships through their affiliated accredited universities.
The NAIA, NJCAA and NCAA regulate and limit the scholarships provided through their companion colleges and universities. Scholarships are sponsored for all Division I and Division II schools, with Division III colleges being excluded from offering dedicated athletic scholarships.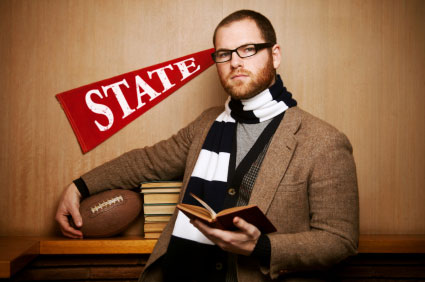 About Athletic Scholarship Limits
Regardless of the collegiate association, no school can simply offer as many scholarships as it would like. The NCAA, NAIA and the NJCAA all set maximum scholarship limits per team and per sport. These limits indicate maximum number of full scholarships that can be offered, though in many cases coaches have the option to divide these into partial scholarships to increase individual student access. Exceptions to this rule include those sports the NCAA considers headcount sports. Men's headcount sports include 1-A NCAA football and basketball, while women's headcount sports include D-I NCAA tennis, volleyball, basketball, and gymnastics. Scholarships for headcount sports may not be subdivided and can only be awarded as full scholarships.
Getting a College Athletic Scholarship
Students who wish to pursue a college athletic scholarship need to begin thinking and planning for their college career early. Investigate the colleges and athletics programs that appeal to you, and begin researching the scholarship programs that are being offered. The next step is to speak with your high school coaches, and guidance counselors to begin your application process. In most cases, you will need to be nominated by a high school coach or other school authority, after which you may be approached by a professional recruiting agent.
Athletic scholarships can mean a first class ticket to college, but keep in mind the highly competitive nature of these scholarships. IF you feel you are good enough to pursue an athletic scholarship, begin contacting universities and recruiters early in your high school career to allow time for your performance on the field to be evaluated and recognized. Qualifying for an athletic scholarship is a long process, and the successful student starts early.
Tryout Scholarships and Walk On Players
Tryout and Walk On scholarships are secondary athletic scholarships designed to increase the pool of potential athletes available to a college or university. The Tryout scholarship is typically a small, supplementary, scholarship award that is limited to one academic year. A tryout scholarship gives the student a window of opportunity to prove themselves on the athletic field. It also gives coaches an opportunity to assess and evaluate possible players without the financial investment of a full tuition scholarship. Students who receive tryout scholarships should be aware that failure to meet expectations will result in a loss of scholarship funds. Student athletes who do make the team will sometimes have their scholarship awards increased, or have additional scholarships made available to them.
Walk On players are those athletes who have joined a college team without the benefit of a dedicated scholarship. In many cases this occurs when there are no specific scholarships for the sport or team position in question. It also refers to players who may be attending college on an academic or need-based scholarship who have gone out for the team in an effort to prove themselves to the coaching department, often in hopes of being selected for a future scholarship. Walk On players are also a way for schools with little or no athletic scholarship funds, or schools restricted form offering athletic scholarships by their school charter, to form their sporting teams from the enrolled student body.
Division III Scholarships: Money for Athletes
Division-III schools are restricted by the national athletics associations from offering dedicated athletic scholarships to their incoming students. These colleges still want to attract top performing athletes to their campuses, however, and will often offer need-based and academic scholarships to potential school athletes. In order to attract these athletes to the campus these schools will place a priority on high achieving athletes who are applying for academic or need-based scholarships. As we have seen, it is here that the 'Walk On Player' comes into his or her own. Many high performing athletes may choose to attend division-III schools in order to follow a more academic course path, while still playing their favorite sport.
Women's Athletic Scholarships and Emerging Sports Scholarships
In 1972 Title XI instigated sweeping educational reforms aimed at promoting and maintaining gender equality at universities and colleges across the nation. From that moment women's college sports were forever changed. Today, colleges and universities must provide equal athletic opportunity to both men and women, and that includes scholarship opportunities. While many sports remain male dominated, such as football and baseball, women have begun to stake out their claim to other sports like basketball and softball. For female athletes there are now a large number of available scholarships sponsored by the NCAA, NAIA and the NJCAA encompassing a wide array of sporting activities, including basketball, tennis, golf and gymnastics.
Emerging sports are those considered less widely known, but with the potential to grow and engage a much wider audience. In many cases these emerging sports are more female oriented--helping to even out gender equity issues. The list of emerging sports changes as some are converted to "championship" play (ice hockey, bowling, and rowing), while others may be abandoned entirely as college level activities. The current list of emerging sports includes rugby, sand volleyball, and bowling as well as cheer and dance. Emerging sports scholarships can be found, though in more limited number. Modest scholarships exist at universities where these sports have active campus clubs and heavy regional competition.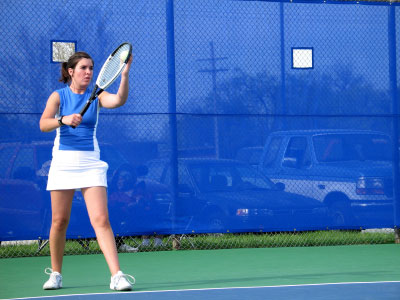 Collegiate Club Sports – Any Scholarships?
To say that there is a scholarship to match any sport is going a bit too far. But many niche sports are now supported at college level by scholarship programs financed both by the university and national associations. In some cases, college sport clubs dedicated to more niche activities like badminton, martial arts or billiards may offer small scholarships or "tuition" awards for eligible students. Generally, however, these niche sports are played simply for the love of the game, and are not supported by any kind of scholarship program.
Athletic scholarships come in all different sizes, and are available to students at all levels of expertise. While the star player may seem to get all of the attention, the steady athletic performer makes up the backbone of any college team. Universities are actively looking to attract those players, as well as the stars, to their campuses. If you are looking for an athletic scholarship the chances may be better than you think.
Review more Information on These Specific Types of Athletic Scholarships: