Music Scholarships for College
Music students, and students with a passion for music, can find a variety of scholarship opportunities when the time comes to think about college funding. While academic and athletic scholarships may have higher profiles, music scholarships are very lucrative, and more abundant than than you may think. There are scholarship programs dedicated to different musical disciplines, different performance styles, and different degrees of study. The secret is to know what you are looking for, and where to start looking.
There are three basic types of music scholarship to consider:
Music performance
Music composition
Musicology
Performance Scholarships
The most popular scholarship path for music students is in the field of musical performance. Many students can find scholarship devoted solely to their instrument of choice, and the money awarded can go a long way towards helping to pay for college. These scholarships are typically offered by universities, private endowments and/or public corporations.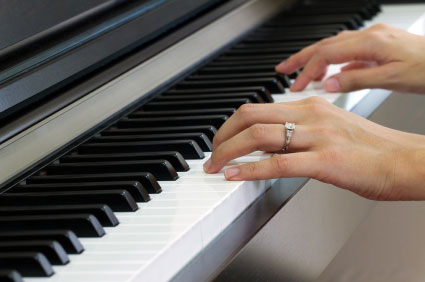 While music scholarships are some of the more abundant financial aid programs dedicated to the creative arts, they are also highly competitive and students will be required to pass an audition process in addition to demonstrating a sound academic history.
To begin your search for a performance scholarship, look for programs devoted to your instrument of choice. For example, if you play violin you would search for 'violin scholarships'. If you have already set your sights on a particular college, you might add the name of the school to your search criteria.
Here are some examples of the kinds of scholarships you will be looking for:
The National Trumpet Competition Award is granted annually in recognition of outstanding trumpet performance. Awards can be as much as $30,000 to be put towards your music studies.
The Percussive Arts Society offers a number of grants and scholarships to drum and percussion students of all ages and at all levels of performance. Scholarships include the Sabian Larrie London Memorial Scholarship, the Hudson Drumset Scholarship and the Yamaha Terry Gibbs Vibraphone Scholarship. Awards range from $1000 to $3000.
Fender guitar manufacturers sponsor the Fender Guitar and Electric Bass Scholarship which is offered to guitar students attending Duquesne University.
Music Composition Scholarships
Beyond the basic performance scholarship lies the music composition scholarship. These programs are targeted for music students planning to study music theory and composition, as well as performance. Once again these are highly competitive, and a bit more scarce than the performance scholarship. Many of these scholarships are sponsored by the major music publishing companies, such as BMI and ASCAP.
Some of the more notable scholarships for songwriters and composers include:
John Lennon Scholarship is sponsored by BMI and Yoko Ono, and are open to students attending one of the participating colleges and universities. Awards are given for the best original song composition. Three scholarships are awarded annually, totally $20,000.
BMI sponsors the annual Student Composer Awards for students under the age of 28. This award is given to a student with the best classical composition as decided by BMI's board of judges.
The ASCAP Foundation sponsors a number of composition scholarships including the Ira Gershwin Scholarship and the Irving Caesar Scholarship. These scholarships are administered through participating U.S. Colleges and universities.
Musicology, or General Music Studies Scholarships
General music scholarships, or musicology scholarships, are geared towards the student whose musical studies include performance, composition and music history. These types of scholarships are particularly beneficial to students planning a career as a conductor, music teacher or music historian. They can be granted to students studying in a particular filed, such as opera, or to students taking a holistic approach to music history in general. Many of these scholarships will be allied to specific universities, and your search should include direct contact with colleges and universities who have large creative arts programs. Here is a sample of what you may find on your general music scholarship search:
The Furman University Music Scholarship is a talent based scholarship awarded to undergraduate students attending Furman University in South Carolina
The Curtis Institute of Music offers full tuition scholarships to students demonstrating a high level of academic achievement as well as a proficiency in musical performance and study. Awards are strictly merit-based and no provisions are made for financial need.
The Bel Canto Vocal Scholarship is an annual award of up to $15,000 for students studying classical opera with an emphasis on performance, history and education.
As you can see there are many opportunities for music students when it comes to scholarships. Whether you are studying to be a performer, an historian or a music teacher the funds are available to help you pay for your college education. In may cases you will need to be nominated for a scholarship by a high school band instructor or other school official, and you may need a minimum number of letters of recommendation.
Begin your scholarship search by speaking with your music teachers, they can likely steer you in the direction of scholarships that suit your interests and level of achievement. Follow that up with a search of the internet and the local library. Music scholarships are out there for the right student. With due diligence and a little hard work you can find the one that's right for you.