Secure a Sales Scholarship
Sales is a specialized aspect of business, and sales scholarships are not as common as those in general marketing or business. 
But as any sales student knows, taking the initiative and having some determination is the key to success. Sales students also know that it just takes one 'yes' to make all the difference, and same goes for scholarship funding.
Finding your Target Niche
When you know where to look and what to look for, you'll also have an edge over other sales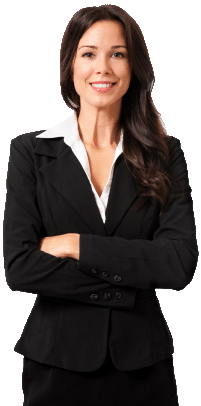 students who are also looking for scholarship funding.
As a first step, you'll want to narrow down your scholarship list to know exactly what to focus on.
Business and sales scholarships tend to be very niche specific, so you can start to narrow your list by creating a simple profile for yourself that includes your educational and career interests. Also include the industry you're targeting for a career, as well as any special skills and academic merits.
Samples of target niches might include hospitality sales, healthcare sales, automobile sales, insurance sales, or other various categories of industry and service.
The more specific you are during this step, the easier it will be to target very accessible scholarships for your type of sales.
The next step should be to search for foundations that are associated with well-known businesses in your field. Many corporations make donations and set up scholarship funding for students who plan to work in their industry: it just makes good business sense to do so.
College and University Sales Scholarships
Your college or university should be the first place you check for sales scholarships. Many students will check with the financial aid office first, but you should also check directly with the business department. Many times, each department will funding set aside for its own scholarship opportunities.
If you're attending a university with a large business school, they are sure to sponsor scholarships. Many business schools reward outstanding sales or marketing students. For example:
Baylor University business students with special aptitude for sales and selling could qualify for one of a number of scholarships in the Professional Selling, Sponsorship, and Sales category. Awards are funded through the Hankamer School of Business and range from $1,000 to $3,000.
Eller College of Management at the University of Arizona sponsors the Charles M. Pettis Scholarship Endowment for Salesmanship Excellence. This scholarship program is open to Business Marketing majors that exemplify excellent salesmanship and ultimately "get the sale."
Private and Professional Sources for Sales-Based Scholarships
As has previously been mentioned, private business and industry are great alternatives to university and college funding. Look especially closely at companies within your intended industry.
Also, don't miss out on scholarships offered by the various professional associations and societies around the country. Almost every type of job or sales background is represented by an association that works to promote the welfare of their workers. Many national organizations have local and regional chapters, as well.
Here are a few examples:
The Hospitality Sales and Marketing Association International(HSMAI) sponsors a variety of student scholarships, including those that reward outstanding students pursuing a sales career pathway in the field. Eligible students include undergraduate and graduates in a hospitality major field of study.
Pi Sigma Epsilon is a fraternal organization designed specifically for dedicated and motivated Sales and Marketing students, educators, and professionals, and part of its mission is to sponsor scholarships for outstanding students. The organization administers scholarships that total over $31,000. Most awards are valued between $1,000 and $1,500.
Sales and Marketing Executives International (SMEI) is a worldwide organization open to students and professionals at every level of the marketing industry. SMEI chapters throughout the U.S.--and especially in Cleveland, Sioux Falls, and New York--sponsor student scholarships for business marketing and sales majors.