Want to Be a Legal Assistant or Paralegal? Nab a Scholarship to Help Pay
Paralegals and legal assistants are the backbone of the legal profession. These highly trained professionals conduct research, handle paperwork, interview clients and take depositions. In a very real sense they handle the nuts and bolts that keep any law office running smoothly. But studying to be a paralegal or legal assistant can be expensive. Most paralegals have at least a two year Associates degree, and many have undergraduate degrees. Students interested in a career as a paralegal will find scholarships can help defray some of the mounting costs of their college education.
Major sources for paralegal scholarships include:
Private and professional organizations
State Bar Associations
Colleges and universities
Private and Professional Sources for Paralegal Scholarships
Professional organizations are dedicated to encouraging and supporting the next generation of professionals in the field. The legal profession is no different, and many associations exist that advocate for, and support, students training to be paralegals. For students searching for much needed college funding, these professional organizations offer a number of scholarship opportunities designed to paying for college more accessible. As with any scholarship field, awards vary greatly, but every little bit helps when you are trying to fund a college education.
Some notable examples of professional organizations offering scholarships for students pursuing a career as a paralegal will help you recognize the opportunities that may be available to you.
The National Federation of Paralegal Associations is the primary professional association for paralegals in the United States. Amongst the many scholarships the NFPA sponsors is the Thomson-West scholarship, which awards $3500 to outstanding paralegal students currently enrolled at an accredited college or university.
The American Association for Paralegal Education sponsors a number of scholarships for it's outstanding student members. Award amounts begin at $500.
The Orange County Paralegal Association provides qualified members with a chance to win $500 in scholarship cash to offset the costs of training. Students must demonstrate an exemplary academic record and submit an essay to be considered for the award.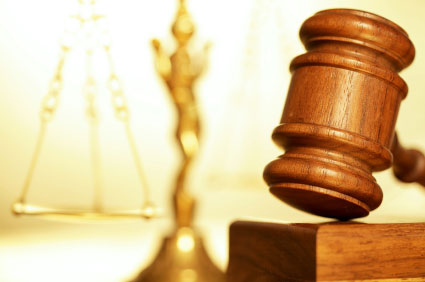 State Bar Associations
Paralegals are a key component in the practice of Law. They work hand-in-hand with attorneys, and without their expertise law offices and the legal system in general would be mired in a backlog of cases. The importance of paralegals is recognized by the Bar Associations of United States, and they routinely support scholarship opportunities for students pursuing a career as a legal assistant. Students interested in a career as a paralegal should contact their state Bar Association for details on available scholarship opportunities.
Some examples from around the country will give you an idea ogf what may be available in your state.
Colleges and Universities
Colleges and universities that offer paralegal training courses often offer scholarship opportunities to their enrolled students. Check with your school's financial aid department for details concerning any and all financial aid programs that may be open to you.
Students pursuing a career as a paralegal should confirm with their school that the program they are enrolled in is approved by the American Bar Association. Scholarships and other financial aid may not be available to students pursuing their studies at a non-accredited, or non-endorsed, school. Also keep in mind that certification from paralegal programs that are not approved by the ABA may not be accepted as proof of competence in some states.