Good News: Scholarships for RNs in Grad School
If the gold standard in entry-level nursing education is the BSN, or Bachelor of Science in Nursing, after which a student is qualified to sit for the licensing examination to become a registered nurse, then the next career move for experienced RNs is toward a graduate degree or MSN, Masters of Science in Nursing. You can find nationally accredited educational programs to help you reach each of those goals in the lists prepared by certifying agencies, which are approved by the U.S Department of Education. Lists provided by two such agencies are found here:
Scholarships for graduate nursing school candidates have never been more plentiful or loaded with incentives. The reason for this is simple: industry trends portend the worst if skilled RNs aren't urged to return to school and press higher up the nursing career ladder. As the population of the United States continues to age, more and more nurses will be needed to care for the elderly, who are now living longer than ever before.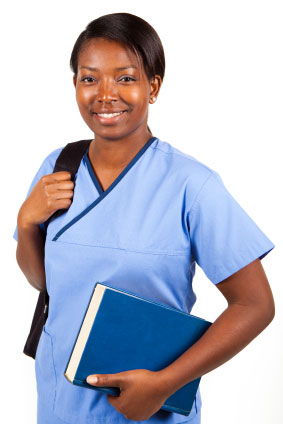 And nursing education is very expensive, which is why it is important for you to make the most of the scholarship aid available to you as a nursing student. Examples of career opportunities in graduate nursing include:
Scholarship Sources for Graduate RNs
What are the best places to hunt for scholarships that can help you meet the high cost of a graduate nursing degree?
Federal and state governments
Nursing associations
Nursing schools
Private sources
Federal Scholarships for Graduate Level Nurses
Both federal and state governments offer many nursing scholarships, because both are strongly motivated to increase the numbers of educated and practicing nurses in order to reduce the nursing shortage. One agency of the U.S. Department of Health and Human Services, called the Health Resources and Services Administration (HRSA), offers a federally funded nursing scholarship program. This need-based scholarship requires a two-year commitment to work in a health care facility that has a critical shortage of nurses.
The National Health Service Corps is one of the most well known federal scholarship assistance programs. Eligible RN candidates must be Nurse Practitioners or Certified Nurse Midwives. The scholarship part of the program offers free cash aid to qualified RNs who have academic skills and can demonstrate financial need.
Recipients must be willing to commit to practicing for at least two years in a federally designated underserved facility upon graduation. Scholarships pay for tuition, fees, other costs of attendance, and give recipients a monthly stipend on which to live.
State Scholarships for Graduate Level Nurses
Most states offer nursing scholarships; good examples are the programs sponsored by Indiana, Illinois, and Virginia. The state of Maryland allows nursing students enrolled at an in-state graduate nursing school apply for scholarship consideration from the Workforce Shortage Student Assistance Grant (WSSAG) program.
Formerly, students could apply directly through the State Nursing Scholarship program, but those forms of aid have been combined. Eligible RNs must show academic talent and demonstrate financial need. Awards are $2,000 for part-time or $4,000 for full-time graduate level studies.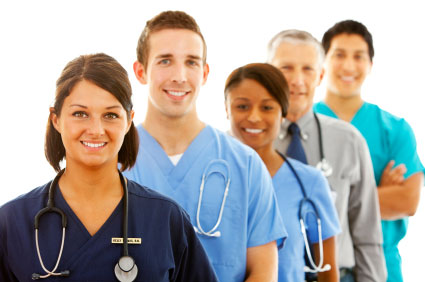 Nursing Associations
All types of nursing associations are active across the U.S. Most make it a core part of their organization's mission to offer financial and professional support to student members. You'll find associations for nearly every nursing specialty, as well as representation for all minority groups, including males. These examples of graduate nursing scholarships are drawn from a cross-section of nursing associations:
The Foundation of the National Student Nurses Association (FNSNA) provides several scholarships, including the annual Promise of Nursing Regional Faculty Fellowship program. This scholarship award is open to RN candidates committed to complete a graduate degree as nurse educators who can demonstrate both academic mettle and financial need. Awards start at $1,000 and go up to $7,500.
The National Black Nurses Association (NBNA) has no fewer than eleven scholarships to offer.
The American Association of Colleges of Nursing (AACN) gives graduate RNs a chance to win money through the After College/AACN Nursing Scholarship program. Awards are $2,500 and preference is given to students pursuing masters or doctoral degrees in nursing education. Accelerated degree applicants are welcome.
Nursing School Scholarships
Your nursing school should be one of your first scholarship sources. Most schools offer undergraduate and graduate scholarships, plus awards for minorities. Programs may be weighted on academic merit, financial need, or both. AACN has collected a lengthy alphabetized list of available scholarships to get you started.
Private Sources
One of the nursing industry's biggest advocates, health care giant Johnson and Johnson, devotes a great deal of active support to nursing professionals and their training. J&J has created a site called Discover Nursing that contains a plethora of valuable information on nursing education. The site has a state-by-state search engine to help you find nursing scholarships.
J&J also partners with key organizations to make financial opportunities for undergraduate and graduate nurses a reality.
The Nurses Educational Funds (NEF) nonprofit organization makes it their mission to provide financial scholarship support to financially needy RNs pursuing masters or doctoral degrees. They are very experienced at raising funds; 2012 marks their 100th year of promoting advanced education in nursing.