The Importance of Scholarship Resumes
Your scholarship resume is a document that outlines all of your accomplishment in life to date. These accomplishments can be personal, academic, professional or extracurricular. By creating a comprehensive list of all that you have done in your life, you will have all of the necessary information ready to hand when you begin applying for scholarships. A well prepared scholarship resume will also give you a good sense of where you stand in relation to other scholarship applicants.
How Your Scholarship Resume Can Help You
As you begin applying to colleges and entering scholarship competitions, there will be many forms and questionnaires that you will need to fill out and submit. It can be a harrowing process, and it is often easy to overlook information that should be included on your various applications. Your scholarship resume, once properly assembled, will give you all of the information you will need in one tidy and esy to access document. Once your resume is compiled, you can refer to it as you fill out your college applications and your scholarship entrance forms. With your scholarship resume in hand, you can be certain that you won't leave out any important information they may help you get the scholarship you need, or gain admittance to the college of your choice.
How a Scholarship Resume Can Help You With Letters of Recommendation
College admissions applications, and some scholarship entrance forms, require that you submit a letter of recommendation. These letters should be written by someone you trust and respect, and who knows you well. But the author of your letter of recommendation can always benefit from a few respectful pointers. A copy of your scholarship resume will provide your author with additional information they can use to illustrate your academic and personal accomplishments. With this information in their arsenal, they can easily produce a letter of recommendation that extolls your virtues as a student, and your worthiness as a scholarship recipient.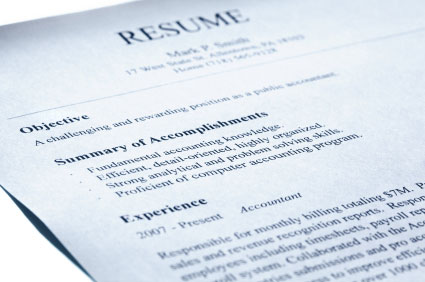 How to Create a Scholarship Resume
Preparing your scholarship resume is fairly simple. Unlike a standard resume which requires careful consideration of which jobs and achievements you should include, a scholarship resume is simply a comprehensive list of all your academic and personal accomplishments. Creating your Scholarship resume is easy, but let's work through it step by step.
Do It Yourself-Research
When you create your scholarship resume, you will need to sort through the things you've done in life that may be considered pertinent to a college career. This may take some time, and not all of your past accomplishments will have a bearing on your educational future. Consider the contests you've won, the grades you have received, jobs you've held and community activities in which you've participated. While nearly everything is grist for the resume mill, concentrate on those accomplishments that demonstrate your potential as a student and your strength of character. After you have sifted through your past and found the achievements that best represent you, it is time to make your list.
List From Most Current to Earliest
Once you have created a general list of your personal and academic accomplishments, it is time to get them organized. First, list your achievements in descending order, from current to earliest. Always begin your scholarship resume with your most current accomplishments as they are typically the most relevant to your college applications and scholarship entrance forms.
Make It A Habit to Update
Preparing your scholarship is as easy as making a list. As you can see, it only requires a little time and self examination to produce a solid resume of your personal academic accomplishments. Once you have finished compiling your resume, make it a habit to periodically update it whenever something relevant can be added. For example, if, after completing your resume, you should win a scholarship or increase your GPA standing you will want to add that to your list of accomplishments. Keep your scholarship resume relevant and up to date, and you will be ready to tackle any and all scholarship or college admission applications.