Best Sources for Political Science Scholarships
The interdisciplinary study of Political Science prepares students at the undergraduate, graduate and doctoral levels for careers in politics, public service, law, and business. As s social science it is also the backbone for a professional career in journalism, activism and academics. For Political Science majors the opportunities are boundless, but the financial demands can be staggering. The right scholarship can help you realize both your academic and professional goals.
Scholarship programs encouraging and supporting students entering the Political Science arena are plentiful, and come from a variety of sources. The Federal government, professional associations and universities all provide lucrative financial aid programs dedicated to Poli-Sci students. Women and minority students, in particular, will find an abundance of scholarship programs designed to expand and diversify a field that has historically been dominated by the white male elite.
Federal Sources for Political Science Scholarships
The Federal government, as a rule, provides a limited number of scholarships for specific disciplines. While government grants and loan programs supporting general education students are plentiful, dedicated scholarship are rare. Beyond the Federal support for students studying one of the core STEM disciplines, the major source of scholarship awards for Political Science majors is the prestigious Harry S. Truman Scholarship Foundation. The Truman Foundation provides annual scholarship opportunities to college students who are pursuing a career in government, advocacy and public service. Political Science majors entering their junior year at an accredited university are eligible to receive scholarships of up to $30,000 to be put towards the cost of tuition. Recipients must agree to fulfill a service contract with a designated public service agency following graduation.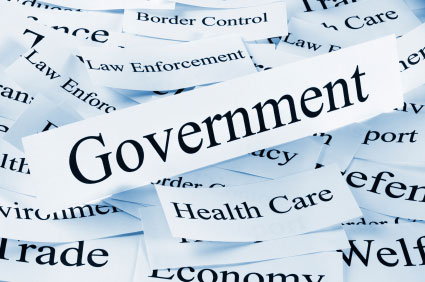 Private Sources for Political Science Scholarships
If the Federal government makes few provisions for dedicated Political Science scholarships, the private sector definitely helps to fill the gap. Professional associations, political organizations and corporations all sponsor scholarship programs of varying sizes that are designed to encourage and support the next generation of American leaders. Award amounts vary from program to program, as do the specific requirement associated with each scholarship award. Some of the more notable private sector scholarships for Political Science majors include:
Political Science scholarships can also be found sponsored or supported by local political party associations. These awards are generally smaller than their national counterparts, but can go some way to helping defray the cost of a students tuition. Examples of Political science scholarships offered by regional political associations include:
College and University Scholarships
Colleges and university's often provide scholarship opportunities for their Political Science majors. The monetary payouts can range from small supplementary awards to larger, more substantial funding. Large or small, these scholarship awards can help to defray the mounting costs of a college education, and can go a long way toward covering the costs of books, transportation and lab fees. No scholarship, whatever it's size, should ever be ignored. These examples will help give you an idea of the types of scholarships that may be available from your college of choice.
Minority Scholarships in Political Science
Women and minorities have been historically underrepresented in both politics and national leadership roles. In an effort to encourage and support previously disenfranchised students on their path to a career in politics and public service, many associations and organizations offer attractive scholarship opportunities. Designed to help diversify the public and political face of the nation, these ethnic and gender specific scholarships are helping to expand and revitalize the leadership structure of the country.
Some notable examples of minority specific Political Science scholarships include:
For the student pursuing a degree in Political Science, the scholarship opportunities are many and varied. From regional political action groups to national associations working to diversify the leadership of the nation, sponsored Political Science scholarships can help students from every background realize their educational goals.
Scholarships
Application
Career
Creative
Minority
More
Fellowships
Regional