Scholarships for Students in Court Reporting School
Career outlook:
According to the Bureau of Labor Statistics, Court Reporting promises to be a career with a future. Yes, training can be intensive, yet successful graduates can land lucrative jobs in courtrooms across the country, as well as side-jobs outside the court to supplement their income.
In addition to providing word-for-word documentation of legal proceedings, court hearings and police interrogations, Court Reporters may also end up branching out into commercial big businesses that require accurate documentation of meetings. The television industry also hires employees to provide closed captioning for the hearing impaired, and the medical field is often in need of freelance employees to provide medical transcriptions, quickly and accurately. Local government agencies also often require word-for-word documentation of proceedings, and while legal court reporting requires a specific type of education, many skills can be transferred to numerous fields outside the legal profession.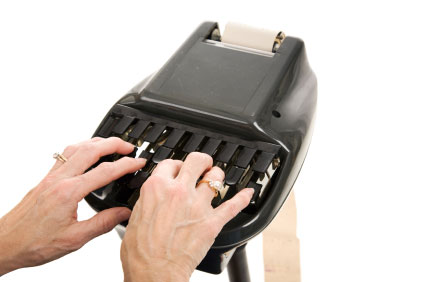 Training:
A Court Reporter needs to know far more than merely fast typing skills; reporting and captioning professionals require specialized training and equipment to do their jobs properly. Court reporters often undergo a two-year degree for intensive training in legal terminology, law and courtroom protocol, stenography, shorthand, transcription skills, English and grammar skills, and in some cases law enforcement coursework.
Work Conditions:
Most Court Reporters can expect to work in fairly comfortable environments such as court rooms and law offices (and some transcribers often work from home); though, as with any typing or computer-based job, a Court Reporter would need to protect him or herself from eye and neck strain, as well as carpal tunnel syndrome. 
Scholarships:
To get through this training without finding yourself in major debt it's a very good idea to seek out any of the student scholarships that you may be eligible for; one of the first steps is to check out the various professional associations that may offer you assistance.
Professional Associations for Court Reporting Scholarships
Professional associations for court reporters, legal transcriptionists, and captioners are fertile ground for student scholarships, so as a student you are advised to join such an organization. In addition to getting the chance to foster work relationships that could prove beneficial to your future career you'll also gain insider knowledge about work trends and ways to land the best jobs in the market.
Professional organizations for Court Reporting can often be located nationally and regionally. Sources like this not only typically offer scholarships, but provide information on court reporting schools, certifications, and other resources necessary for students to excel in their chosen field.
Here are just a few of the many opportunities to explore:
The National Court Reporters Foundation (NCRF) promotes the education and professional development of Court Reporters. To these ends the organization also sponsors a number of scholarship programs. The Student Intern Scholarships award candidates with $1,000 awards that help defray the cost of finishing court reporter programs. Eligible students may also apply for the $2,000 Frank Sarli Memorial Scholarship; a disabled student scholarship ($1,000), and also second year student scholarships ($1,400).
Individual States such as Colorado and Texas also offer scholarships for eligible students, as does Tennessee and Ohio:
The Tennessee Court Reporters Association is another organization that supports member students with annual scholarships. The TCRA provides students with resources related to schools, contests, and social networking tools. Scholarships are offered to court reporting as well as captioning students.
The Ohio Court Reporters Association Scholarship (OCRA) Scholarship (named the Rosalie Stevens Scholarship) is awarded annually to a deserving student member. Awards are $500.
No matter where you reside, be sure to look into financial aide from State-funded sources. It's also a good idea to look into funding opportunities with each school you are considering. 
Scholarships from Court Reporting Schools
Scholarships from the school of your choosing (community college or court reporting training school) are also common. This resource should be one of your first go-tos for possible free funding. Community colleges, technical schools and court reporting schools all could offer quite substantive scholarships.
Employment trends continue to look favorable for court reporting, and while it takes a certain level of dedication to become a professional in the field there appears to be plenty of work to be had. The need within various communities throughout the nation is there, and thankfully there are funding sources that can help make your dream of a lucrative career with a future, a reality.