Drill for Petroleum Engineering Scholarships
Petroleum engineering stays solid, but the field is undergoing massive changes. The advent of Green business has shoved biofuels to the forefront of energy innovation. What once was considered a Far Left idea—alternative energy resources—is now a real poker chip in big government and in industry.
The good news is that students seeking degrees in Petroleum Engineering have expanded opportunities for scholarships open to them. And even better—ethnic minority students and women have even more valuable chances to mine scholarship gold in this heretofore white male-dominated field.
Best sources for drilling petroleum and energy resource scholarships:
Government sources
Colleges and universities
Private sources—businesses, industry, professional organizations.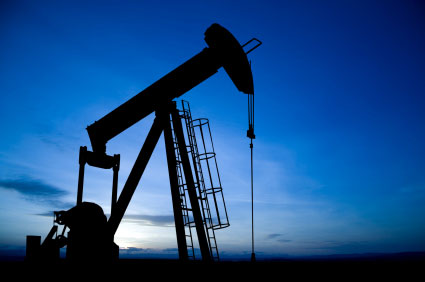 Scholarships for Petroleum Engineers from Government Sources
Think the federal government doesn't have a need for petroleum engineering talent? Think again. First off it's always a smart plan to fill out a Free Application for Federal Student Aid (FAFSA) as this will jump start your search for available funds. In addition to regular Federal aid you may also be eligible for one or both of the following:
The Department of Energy sponsors numerous scholarships, fellowships, and internships aimed at providing financial assistance to students pursuing fields of study like petroleum engineering and energy resource engineering. Cash options are available to undergraduates, graduates, and post-grad scholars. Expanded opportunities are offered to minorities and women as well.
The Barry Goldwater Scholarships are awarded to outstanding students interested in engineering and the sciences—a list that includes petroleum engineering majors. Preference is also given to Native American students.
College and University PE Scholarships
One of the most guaranteed sources for engineering scholarships is your own college or university. You'll find plenty of general academic scholarships directly through the school Finaid or scholarships department, but you must also explore the free money options sponsored through the Engineering and/or Petroleum Engineering department. Common are a variety of scholarships: academic (merit and need), plus stipends to help offset research and travel expenses. Plus, since many students go on to study at the graduate level, you will also have chances to qualify for valuable grad fellowships and assistantships.
Texas A&M, Colorado School of Mines, Stanford University, and University of Alaska are some of the large Petroleum Engineering schools. All offer various types of scholarships for all degree levels, many sponsored by industry sources.
Private Sources for Petroleum Engineering Scholarships
In addition to government aid and college-based assistance it's always wise to also look into professional engineering associations to see how they can assist. Plus becoming a member to one or more of these associations will help keep you in the loop on the latest developments in the field of Petroleum Engineering and also provide valuable business contacts and potential job leads. And yes, private businesses can also be fertile ground for petroleum and alternative energy engineering scholarships. Take a look:
The Society of Petroleum Engineers (SPE), of course, is a relevant source for scholarship money. The organization is dedicated to support and advocacy for professionals and students working and studying in this field. Scholarships are awarded to member students in Alaska, Texas, Montana, Colorado, and Wyoming, among others. Various levels of awards are given.
Shell Oil also funds a few excellent scholarships for students studying majors related to the corporation's efforts, including petroleum and gas engineering.
The Shell Incentive Fund awards under-represented students in a four-year program who are studying petroleum, geological, or geophysical engineering. Winning applicants receive $5,000 annual scholarships which are used toward tuition and living expenses. To be eligible applicants must be US citizens enrolled full-time as a sophomore, junior or senior with a minimum 3.2 GPA. Students must also be African American, Hispanic/Latino, American Indian or Alaskan Native.
Shell Oil also offers the Shell Technical Scholarship, which is a $5,000 scholarship awarded to a student in a four-year program in engineering or geosciences. To be eligible students must be a US citizen and enrolled as a full-time sophomore, junior or senior with a minimum 3.2 GPA. This scholarship does have a renewable option but is contingent upon the applicant remaining in the program while receiving funding.

To sum up: Yes, the field of Petroleum Engineering is facing changes as the quest for biofuels becomes more and more on the front lines. Yet as you can see, there are still numerous funding options in this field. All it takes is a bit of research to find the financial aid solution that best suits your needs. Hopefully, this guide will help you get on the right track to help fund your educational dreams.