Securing Public Health Scholarships
Public Health scholarships abound because many people recognize how valuable the field is to society.
Several areas of the both the public and private sector frequently contribute to grants and scholarships for students of Public Health, including:
Government Organizations
College and Universities
Private Charitable Foundations and Corporations
In fact, many private organizations, such as the Bill and Melinda Gates Foundation, are especially appreciative of aspiring Public Health scholars who choose to actively serve both local and global communities.
Scholarships from Federal and State Government
State and national governments are more interesting in fostering professional growth in the Public Health field than any other potential sources of funding.
There are many potential sources of government funding, most of which can be searched for on the Internet, through the FAFSA website, or researched at your college or university. Some examples include:
The federally-funded Scholarships for Disadvantaged Students, offered through the Department of Health and Human Services. This scholarship is open to students pursuing careers in healthcare, including Public Health. For this scholarship, candidates must be from a "disadvantaged" background and demonstrate significant financial need.
Outstanding academic scholars pursuing graduate degrees that will leading to careers in the public service sector will be interested in the Truman Scholarship, which may provide tuition and expenses for your education, up to a maximum of $30,000. This ultra-competitive program awards nearly 200 cash scholarships annually. The Truman Scholarship program has recently added a service contract: recipients must work for at least three years in a public service job following graduation.
Native American students interested in Public Health should consider the Morris K. Udall Scholarship program. Candidates must be American Indian and motivated to seek a career in "tribal policy or healthcare." Funding varies, and you must demonstrate financial need for this scholarship.
With many of the federal scholarships, the first step is to complete a FAFSA form, a process with which you should be familiar.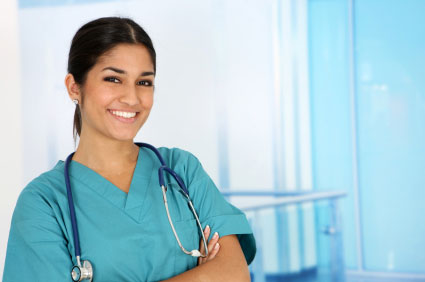 Private Public Health Scholarships
Private sources of funding include many professional associations and academic organizations. These scholarships can be applied for based on the individual application process of each foundation.
Colleges and Universities
The scholarship potential within your own college or university is probably substantial as well. Nearly all schools award both funding to students through both merit and need-based scholarships.
Information on these opportunities is usually available directly through the financial aid or scholarship office. But also, don't forget to check with your own department, which more than likely has its own scholarships offerings. Here are a few examples of what you may find:
The University of California-Berkeley has forged a valuable alliance with Kaiser-Permanente. Between the two, valuable scholarships are awarded annually to disadvantaged students in the region, with the goal to provide them with a complete Public Health education.
Students enrolled in the Graduate School of Public Health at the University of Pittsburgh have the opportunity to qualify for one of several scholarships and fellowships. Students with funding needs for special projects, minority students, and doctoral students are all included in award programs.