Tips for Winning Creative Writing Scholarships
Scholarships are designed to encourage and support students in every field of endeavor. Athletic and academic scholarships get the lions share of attention, but many programs exist that target the individual talents of a given student. Creative writing scholarships are one of these talent specific scholarships, and can help the gifted student fund their college career.
If you are a student who wishes to pursue a career as a writer, there are scholarship opportunities to be had from a variety of different sources. However, first you must understand that Creative Writing encompasses a wide range of styles. Poetry, fiction, non-fiction, journalism and technical writing to name a just a few. Before you begin your hunt for scholarship programs, you should know where your creative strengths lay, and target those scholarship opportunities that best match your area of interest. As with most scholarships the primary funding comes from -
Public sources
Private sources
Colleges and universities
Public Sources for Writing Scholarships
Public funding for Creative Writing scholarships is, admittedly, minimal. However, there are avenues to explore that will provide writers with financial aid opportunities if they know where to look. During your search for Creative Writing scholarships, consider how you might turn English Language Arts and Literature scholarships to your advantage. The cross over of disciplines and interest is large, and a scholarship to study English at the college level will put you in many of the same courses you need to pursue your writing career. Investigate publicly funded programs that provide opportunities for students in similar fields to yourself, and apply your creative talents to win those scholarships.
Some examples of scholarships that apply to Creative Writing students, both directly and indirectly, will help you know what to look for in your search for financial aid for college.
The National Endowment for the Arts sponsors fellowships for students pursuing a course of studies in Literature and Creative Writing. The Creative Writing Fellowship is available to graduate level students working the fields of poetry and prose. Qualifying applicants must meet strict publication requirements as determined by the NEA, and submissions are judged by an impartial panel of judges. The fellowship awards $25,000 to be used to pay for research, tuition costs and living expenses.
The Fulbright Scholar Program sponsors a number of scholarships and fellowships for students pursuing higher degree in many of the liberal arts. American Literature is one of the areas in which Fulbright Scholarships are awarded, and Creative Writing students will easily fall into that category.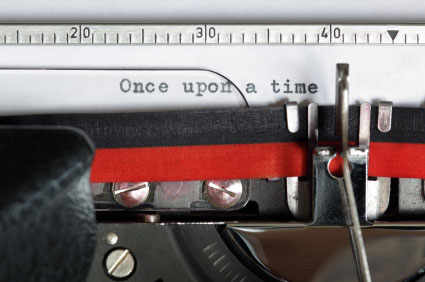 Private Creative Writing Scholarship Sources
National and regional writers associations often offer scholarships, grants and writing awards that are designed to encourage and reward bright up and coming authors. Most genre fiction is represented by at least one writers association, whether it be horror fiction, thrillers, science fiction or drama. Investigate writers associations that are closely linked to your interests as an author, and see if any programs or contests are available from you may benefit.
Also consider businesses and corporations with close ties to the publishing world, or the general world of art. Publishers and book sellers, for example, often offer writing contest awards for young authors. For example:
Books-A-Million, a discount book retailer located in various parts of the country, sponsors an annual creative writing scholarship. Qualified applicants must be in high school, planning to enroll in college, and must produce a finished children's book for scholarship submission. Awards are $5,000.
The Alliance for Young Artist & Writers sponsor scholarship awards for creative high school students who submit original work in fiction, poetry, non-fiction and journalism among others. Awards vary depending on submission.
Scholarships for Writing Students from Colleges and Universities
Colleges and universities with strong English departments are always trying to attract the best and brightest students. To do this many offer valuable scholarships to students who demonstrate exceptional academic and creative skills. Students applying for Creative Writing scholarships from their college or university should expect to present a portfolio, or sampling, of their written work. Again, students should keep in mind that scholarships offered for general English Language and Literature studies will put them on a similar track as a Creative Writing program, and may be additional sources of college funding.
Colleges and universities are a prime source for Creative Writing scholarships, and it is from them that most students will find suitable financial aid. Here are a few examples of schools with good creative writing scholarships:
For students intent on turning their creative writing into a career, there are a number of lucrative scholarships and writing awards available to help defray the cost of their college education. These opportunities are limited however, and competition is fierce. But your skills and talent have brought you this far, and now is the time to use those skills to win that much needed scholarship money that will make your college goals a reality.