Grant and Scholarship Funds from Alabama State Higher Education
Almost every state in the nation funds student scholarships and grants, especially for college students. State-funded financial assistance can definitely help prospective students but it's not a wholly altruistic gift. The truth is most state economies are stronger when the general populace is well-educated. To this end you'll discover rich veins of funding from Alabama. Depending on a range of factors from financial need to specific degree-based scholarships for dependents of public servants, you may qualify for assistance even when attending only part-time.
You'll first have to fill out and file a Free Application for Federal Student Aid (FAFSA) by the state deadline to even be considered for assistance, though, so that's a good place to start. Also be sure to make a note of one particularly great resource for potential funding, the Alabama Commission on Higher Education. This site offers a slew of information so keep an eye out for updates there. But to get you started have a look at the following list of funding opportunities for Alabama students.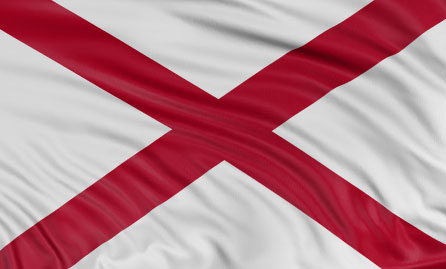 Scholarships and Grants List from State of Alabama
The Alabama Student Assistance Program is aimed at a wide swath of undergraduate AL students. Candidates must file the FAFSA, demonstrate financial need for the money, and be enrolled in a college within the state that participates in this program. Awards range from $300 to $2,500 and may vary based on annual available funds.
Similar to the above, the Alabama Student Grant Program is non-need-based and open to thousands of undergraduates enrolled in one of the dozen or so "independent" colleges in Alabama. Depending upon annual funds you could qualify for free aid up to $1,200.
The Senior Adult Scholarship program is a terrific cash program intended to encourage older adults to head back to college. Award? Full-tuition for adult students pursuing a degree in a two-year state college.
The Two-Year College Academic Scholarship Program helps put students into two-year colleges. You could earn up to a full-tuition scholarship with the right academic credentials.
The Technology Scholarship for Alabama Teachers is an example of a career-based scholarship program. Here free gift aid is portioned out to full-time working teachers interested in returning to school or take courses that help them integrate technology into their curriculums. Full or partial tuitions available.
Alabama GI's Dependents Educational Assistance Program and the Alabama Scholarships for Dependents of Blind Parents are examples of programs that provide critical funding to student dependents based on various criteria.
For junior and community college students, consider the Junior and Community College Performing Arts Scholarship and the Junior and Community College Athletic Scholarship.
The Alabama Teacher Recruitment Incentive Program (ATRIP) awards one hundred high school seniors a 4-year $20,000 scholarship to pursue a teaching degree in Math, Special Ed, English and General Science. (NOTE: This program is currently not giving out awards due to lack of funding but it's a good idea to check back with the above site every now and then to see if the program has been reinstated).
As you can see the state of Alabama offers scholarships and grants for a variety of interests and circumstances. Are you pursuing a performing arts degree? Or the child of a public servant such as a firefighter or police officer? Or maybe you're a skilled athlete ready to run your way to the top. Chances are if you've got a particular niche in your favor then Alabama's got the perfect scholarship for you.
For additional state-funded scholarships and grants, visit the Alabama Commission on Higher Education website.
Scholarships
Application
Career
Creative
Minority
More
Fellowships
Regional