Alaska Students: Government Grant and Scholarship for You
There aren't a massive number of colleges and universities in Alaska, and the state university system is limited to the few major cities. But because much of the state remains rural, you can bet there is a big push to ensure as many students as possible have the chance to go to college.
States like Alaska invest in student educations because when residents have a college degree, they also have more potential in the work place. In the long-run, the surge in students with degrees strengthens the state economy, making it more self-sustaining.
All Alaskan grants and scholarships are considered based on the FAFSA, so make sure to fill out the federal financial aid application before doing any other research.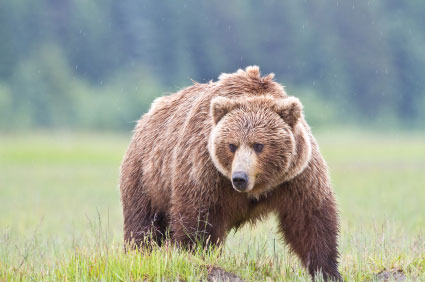 AlaskAdvantage Grants
The AlaskAdvantage Education Grant is one of the most popular gift aid programs in the state.
This need-based grant award targets undergraduate students who still have outstanding financial need even after federal aid is disbursed.
Because application for this program is via the FAFSA—the same for your federal aid—it's easy for State of Alaska officials to determine your need.
You may enroll in either a public or private school and still qualify.
Awards are up to $2,000 annually and may be renewed.
Also, preference is given to students pursuing a degree in a workforce shortage area (healthcare and teaching are perennially considered shortage areas, but other shortage areas are added and updated each year).
GEAR UP! Scholarships
GEAR UP! Alaska Scholarships are part of a federally-funded state-administered college incentive program with a proven track record of getting students…geared up.
As early as 6th grade, Alaskan students must commit to a more rigorous curriculum simply to be in the running for GEAR UP scholarships when they get to their senior year of high school.
The program is highly successful, and very important for the state's education system because it is crucial to get students track to a college education while at the 6th, 7th, and 8th grade levels. These years are critical in a child's education.
GEAR UP scholarship awards are up to $7,000 annually and renewable for eligible students.
To win GEAR UP scholarship money each student must have successfully completed the GEAR UP curriculum and also successfully navigated a college prep course through high school.
You must also prove financial need, which will be decided based on your FAFSA application.
Other Scholarship Options
Many other foundations and nonprofit organizations give funding to Alaskan students simply because of the state they live in.
Some examples include the Alaska International Education Foundation and the Alaska Academic Competitiveness Grant.
Searching the Internet for individual corporations or nonprofits that are offering scholarships can be a great way to boost your financial aid, and Alaska is a state with more corporate offerings than many other states.
**Don't overlook filing your FAFSA!!! Without it, you will not be considered for any of the Alaska grants or scholarships.
For further information on Alaska student scholarships and grants visit the
Alaska Commission on Postsecondary Education
.
Scholarships
Application
Career
Creative
Minority
More
Fellowships
Regional