Lowdown on Arizona State-Funded Scholarships and Grants
For college-bound students in the state of Arizona finding appropriate state funded grants and scholarships can seem a daunting proposition. But there are a number of accessible, and lucrative, financial aid opportunities available to the student who is willing and able to apply themselves to the task of finding them.
If you are a resident student planning to attend one of Arizona's colleges and universities, the following guide will help point you in the direction of some much needed college funds.
Gift Aid from Arizona Colleges and Universities
One of the best sources of financial aid for the college-bound Arizona student can be found in the colleges and universities across the state. According to Arizona State University officials, nearly 70% of it's student body qualifies for some level scholarship money. Arizona colleges and universities offer both merit-based, and need-based, scholarship and grant opportunities for incoming freshman, transfer students and minorities. Further grants and scholarships are available for returning students and for students pursuing graduate studies and professional degrees.
To learn what specific programs are offered by your college, visit the financial aid department either on campus, or online. Your college financial aid adviser can also explain any and all grant and scholarship programs for which you may be eligible.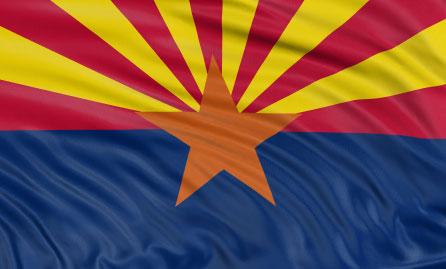 Arizona Commission for Post-secondary Education
The state of Arizona currently offers a number of grants for qualifying students, as a way of investing in the future of the state and it's population. These state funded grants are administered by the Arizona Commission for Post-secondary Education, and are available to resident undergraduate and graduate students attending an Arizona college or university.
Current grant programs include the following:
Arizona College Scholarship Foundation
In response to a perceived lack of substantial state-funded scholarship and grants, regional businesses and individuals came together to create the Arizona College Scholarship Foundation. This not-for-profit organization provides financial aid and educational opportunities to exceptional Arizona students who would not otherwise have the resources to pay for a college education. Private and public endowments make the following scholarship awards possible:
The Helios-ACSF Scholarship provides financial aid to undergraduate students attending either a private or public Arizona college. Awards are based on merit as well as need, and as many as 80 scholarships are awarded annually.
The ACSF-Carstens Scholarship, funded by a generous grant from William Carstens, provides scholarship aid to undergraduate students who are residents of Maricopa County. Seven awards are granted annually.
The ACSF-GEAR UP! Scholarship program is one of the organizations largest efforts, made available in partnership with Northern Arizona University. 500 Arizona students annually are awarded much needed scholarship money for their college education. Eligible candidates must demonstrate extreme financial need.
For Arizona students struggling to pay the mounting costs of a college education, the opportunities to win scholarship and grant monies are extensive. When you investigate what your state has to offer, you'll find there is no reason to miss your chance to fulfill your goal of a higher education.